Ambu starts operations in the Juarez-El Paso border area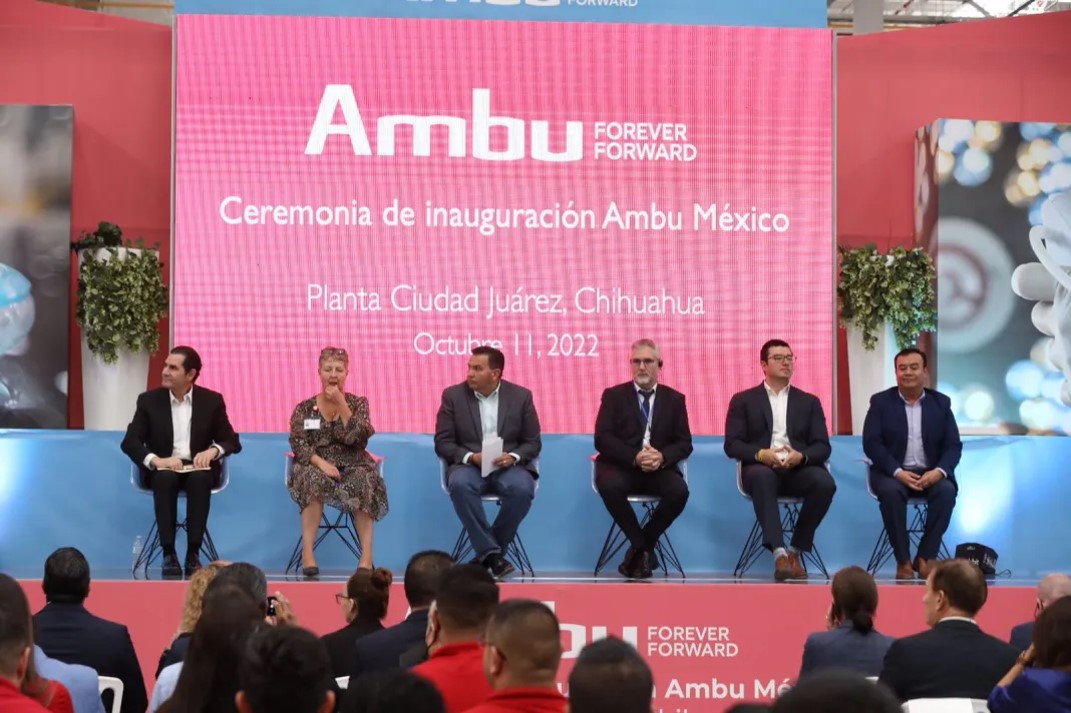 JUAREZ, CHIH - Ambu held the inauguration ceremony of its first plant in Mexico, located in the border area of Ciudad Juarez, Chihuahua.
The Danish company has factories in China, the United States and Malaysia, which in October began operating from the U.S. border, since it is a key point in its production to the United States.
"Mexico has a highly qualified workforce that we can attract. We have the capacity to generate more than 3,000 new jobs. Excellent cooperation with the authorities has made Ciudad Juarez favorable," said Henrik Ankjær, Executive Vice President of Ambu's global operations.
In addition, Ankjær explained that the plant's location also allows Ambu to strengthen the supply chain, increasing flexibility, as well as having a closer approach to supplying products to customers in North America.
"All these factors combined, made Juarez the ideal choice to open our new manufacturing site; 30,000 square meters built in record time ready to deliver life-saving equipment and with another 10,000 square meters ready to expand quickly when needed," he added.
The Mayor of Juarez, Cruz Perez Cuellar, welcomed the Danish delegation and told them that settling in Juarez was the best decision, since 66% of the city's formal jobs are in the maquiladora and export industry.
The maquiladora, located in the Intermex Sur Industrial Park, currently has 125 workers and is about to expand its labor supply, which is why President Perez Cuellar thanked the executives and reiterated the good quality of labor that the workers of this border have.