AMLO signs decree to regularize "chocolate cars"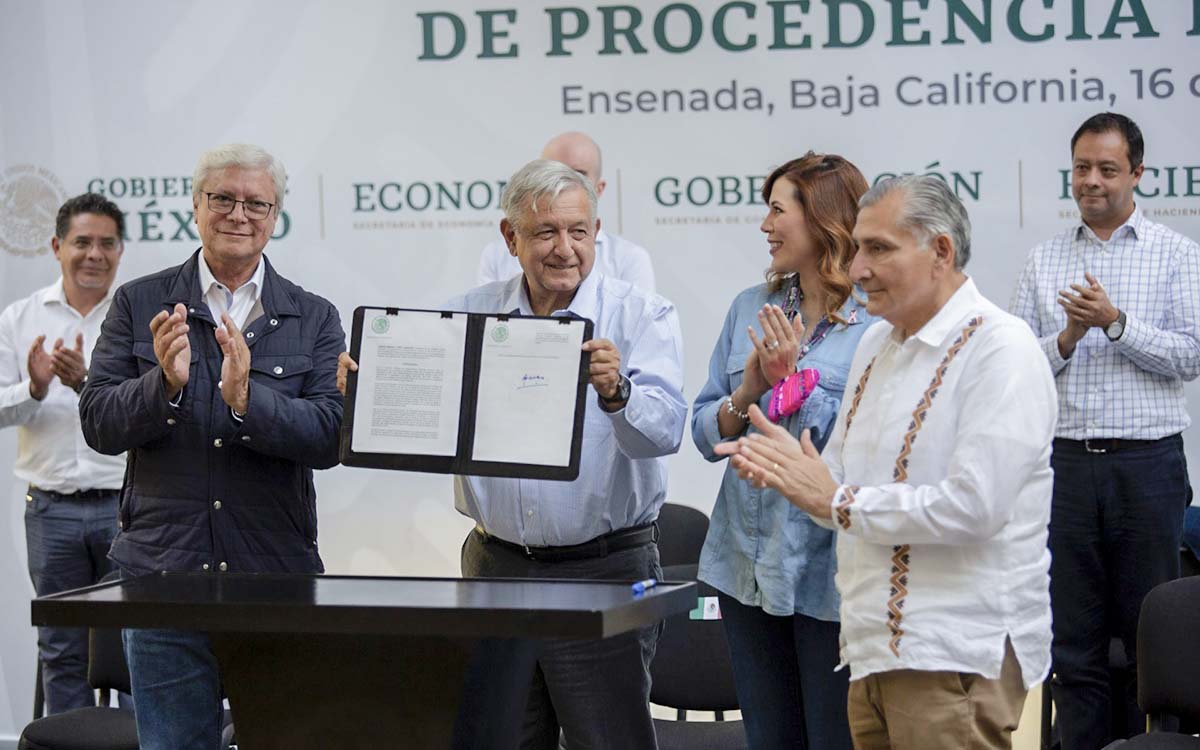 ENSENADA – President Andres Manuel Lopez Obrador signed the agreement for the regularization of used vehicles of foreign origin, popularly known as "chocolate cars".
The decree was signed during his visit to Ensenada, Baja California, and will begin in the seven states that border the United States: Baja California, Sonora, Chihuahua, Nuevo Leon, Tamaulipas, Coahuila and Baja California Sur.
During the event, in which he was accompanied by Governor Jaime Bonilla and members of his cabinet, such as the minister of the Interior, Adan Augusto Lopez, the governor mentioned that only with the regularization of more than 500,000 cars circulating illegally in Baja California, almost US$14.6 million will be collected, which will remain in the state.
The minister of Security and Citizen Protection, Roca Icela Rodriguez, mentioned that these types of vehicles are often used by organized crime groups to commit crimes.
She specified that the regularization will be done by means of a fixed payment of approximately US$122, as soon as the decree comes into effect, and with the resources obtained, road improvements and investments in security will be made.
Source: Aristegui Noticias