AMLO to sign agreement to regularize "chocolate cars"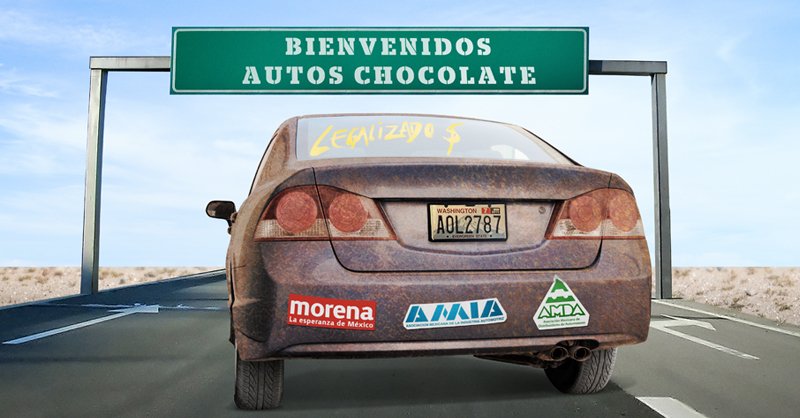 MEXICO – President Andres Manuel Lopez Obrador announced that he will sign an agreement to regularize the cars that are irregularly in the country, known as "chocolate".
"I am going to sign an agreement to regularize the cars that are already in Mexico, these will be regularized because sometimes are used to commit illegal acts and there is no registration, so we are going to regularize all of them," he said.
Lopez Obrador said that a permit will be given to the owners of the vehicles, with which their ownership will be recognized. The procedure, he said, will have a cost, but it will not be excessive and will be fair.
The "chocolate cars" are vehicles that come from abroad, mainly from the United States, and enter our country illegally.
"There are many people who use these cars because they do not have enough money to buy one from a dealer, so we are going to register these cars, they will pay a fee and a contribution", the president said.
He explained that the resources obtained from the payment of the fee will be used for street patching programs in the states of Mexico. He clarified that this regularization of "chocolate cars" will be carried out, in the first instance, in the seven border states, but will be extended to the entire country.
For its part, the Mexican Association of Automotive Distributors (AMDA) said that such decree will legalize "automotive smuggling", and represents a reward to the mafias that get rich from smuggling, as well as a negative impact on the formal automotive trade that generates employment and taxes in the country.
Source: El Economista