Arnprior Aerospace expands in Chihuahua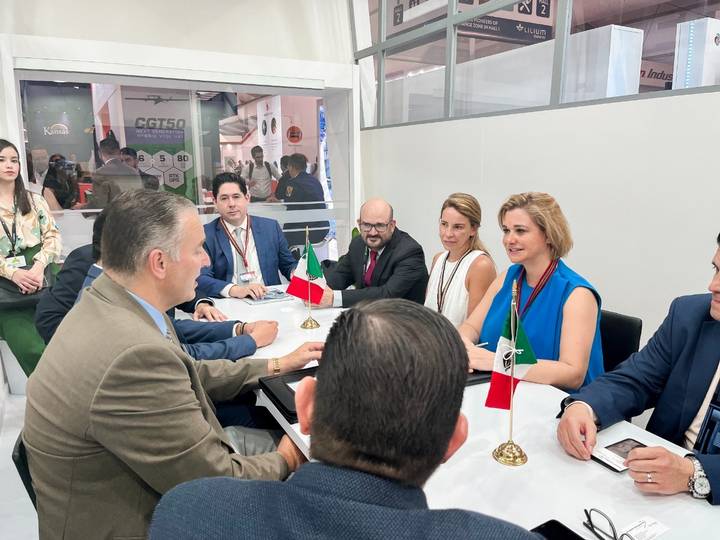 LONDON – The governor of Chihuahua, María Eugenia Campos, announced the expansion of the company Arnprior Aerospace, which will generate new specialized jobs.
From a working tour in Europe, Campos Galván informed that Arnprior Aerospace, a Canadian company, is expanding its operations in the city of Chihuahua, with the objective of manufacturing sheet metal parts and small sub-assemblies for different clients.
Through a press release, the company said that this new investment will bring to the state more specialized processes such as high precision machining, which opens the door to highly qualified and better paid jobs for the city of Chihuahua, in addition to increasing its processes and capabilities thanks to the high efficiency that its operation has had in the state.
"This strengthens the capabilities of the aerospace cluster in Chihuahua, making it more attractive for other companies to consider the state as an ideal location to establish themselves or to bring manufacturing packages to those that are already established," states the press release.
Likewise, it was informed that these actions will lead to a virtuous circle by creating a greater number of well-paid jobs and positioning Chihuahua as the state with the most important aerospace industry in Mexico.
Arnprior Aerospace, expanded its operations in 2010 by establishing a 75,000 square foot facility in Chihuahua, becoming a World Class Manufacturing Center of Excellence producing metal components and assemblies for customers worldwide.
It will now integrate a new machining line in Chihuahua, hiring new employees and expanding market offerings, as well as expanding capacity for new product introduction, supplier support for relocation and technical expertise in Chihuahua.