ARRA, an electric car company arrives in Mexico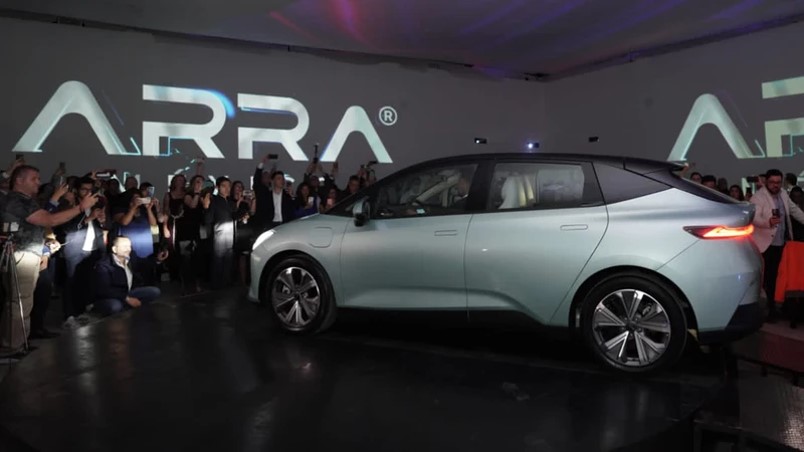 MEXICO – The U.S. company ARRA arrives in Mexico to compete in the automotive market with two new fully electrified models, which are being assembled at a plant in China.
The units will begin to be sold at the end of May, and by the end of 2023, they expect to have placed no less than two thousand units, since they already have a waiting list that seems to be promising.
Erick Gómez, president of ARRA for Mexico and Latin America, said that one of the company's main objectives is to demonstrate that the cars produced in China are not of poor quality, as they have a cutting-edge design.
The company currently has 20 distributors, located in 12 cities in Mexico, such as Mexico City, Guanajuato, Queretaro, Zacatecas, Aguascalientes, Tlaxcala and Merida, Yucatan, among others.
However, as part of the company's plans, they expect to close 2023 with at least 45 distributors.
Thus, ARRA will start with a first batch of 300 units, which will be the beginning for the formation of its inventory in the country, in order to meet its goal of selling more than 2,000 units for the remainder of this year.
"For us Mexico is the window to the whole world, it is a potential market that is in its beginnings in the electric theme, we are talking about 5% of our cars that are currently sold in the country are electric, therefore, we see a great potential to distribute our cars and we are convinced that Mexico will open the doors to the rest of the world," Gómez said.
Although the cars that ARRA will bring to the country are assembled in China, the executive did not rule out that in the future this production will be transferred to Mexico, but this will depend on the conditions and the development of its sales in the future.