Asian Manufacturers Are Looking to Invest at the U.S.-Mexico Border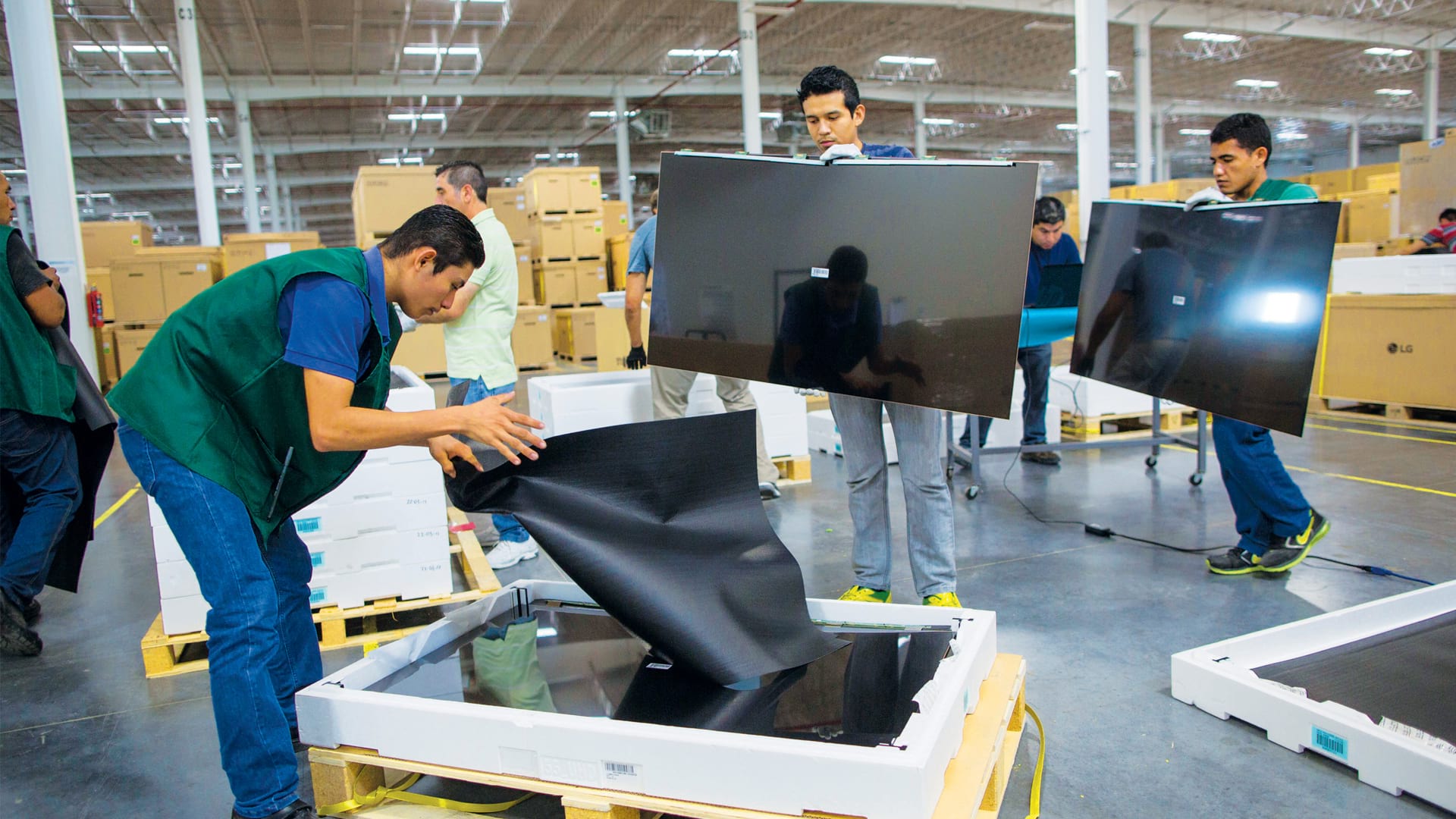 By Nancy J. Gonzalez
The new provisions included in the United StatesMexico-Canada Agreement (USMCA) as well as the COVID-19 pandemic and its disruptions to global supply chains have forced manufacturers to reconfigure their operations, and the U.S.-Mexico border is a viable option to nearshore.
"If you are going to supply North America with a product, you need to have a significant portion of your production in North America," said in a recent webinar Alan Russell, CEO and co-founder of Tecma Group. "Where are you going to go? You are going to go to a border city. So, for the next three to five years, I unconditionally see an unprecedented growth in opportunity at these border zones."
Some Asian manufacturers already started their projects at this region.

Kyungshin Cable also recently completed a US$20 million expansion at its factory in Durango (Northern Mexico). The South Korea-based company produces wire harnesses for the automotive industry and one of its clients is KIA in Nuevo Leon. The company will also import less copper from Asia, producing more in Mexico, in order to meet the requirements of the USMCA.
Automotive supplier Cummins Inc. is moving some of its operations from the U.S., China, India and Brazil—including its filters division—to a facility in Ciudad Juarez. The company made this change to comply with the USMCA requirements.
Recently, officials from other Asian companies said they are interested in opening new production lines in Mexico. Some of these companies include Foxconn, Pegatron, and Wistron. The three companies have operations at the Mexican northern communities but do not have new operations confirmed.
Roberto Russildi, secretary of Economy and Employment (Sedet) in Nuevo Leon, also said foreign companies are shortlisting communities from Nuevo Leon to relocate or to expand operations.
"Nowadays, we have more than 200 companies willing to come to Nuevo Leon. Some of them are in the exploratory phase. Most of them are from the U.S., Germany and China," he added.
Moreover, although the USMCA includes many changes for the automotive industry, some have suggested that this is worth trying in Mexico. One of them is the requirement that 40% or more of parts for each passenger vehicle be manufactured by workers who are paid at least US$16 per hour as a condition to make them tariff-free in the region.
Auto component maker Piolax will raise the hourly wage at its Mexican plant located in Nuevo Leon to US$16 within the year. The company is also installing robots to mitigate rising labor costs, President Yukihiko Shimazu said.

In addition, the COVID-19 pandemic has triggered an unprecedented new consciousness among the U.S. business elite of the potential risk of over-reliance on a supply chain substantially based in Asia. This new consciousness, in the midst of the pressure of COVID-19 on supply chains,
the rising public support for economic rescue measures, and the recent signing of the USMCA can collectively act to usher in an era of renewed
manufacturing in North America.
Asian companies located in Mexico might reduce their production cost and be nearby their target market. Also, computer hardware and audiovisual and communication tech are products likely to be relocated to Mexico. On
the other hand, the U.S. communities might be useful to relocate high-tech products, market studies show.
"Mexico is one of the ideal countries for companies considering readjusting their chain of suppliers," expressed Armando Cheng, general director at the Taipei Economic and Cultural Office in Mexico, in a recent interview.
He said some Asian companies are willing to move some production lines from China to Mexico. Nevertheless, recent PricewaterhouseCoopers (PwC) analysis shows leaving China is not the right move for all companies, but for some, the potential cost reductions can be, on average, 23% if they nearshore to Mexico . (EXHIBIT 1)

"We believe such alternatives would—on top of these cost savings—also add resiliency and improve customer experience," the report adds.
There is also a middle-ground: the so-called "China +1" strategy of keeping say half of sourcing in China but moving the rest to a single other nation, which could help cut costs and provide regional diversification and less political risk than an all-China model.
Moreover, a Baker SRA study — which examined export market share across 350 product categories and 150 countries—shows key sectors will remain in China, while others might be moved.

"China will take heart that while some low-cost manufacturing activities continue to shift to other geographies, in certain areas where China has a
strategic focus, such as the energy, mining and infrastructure equipment
space. They are actually gaining export market share, in part fueled by the
Belt & Road Initiative," the report stated.

The report adds Latin America is another alternative for fastmoving buyers and Mexico, in particular, has been capturing global export market share, helped in part by the USMCA that is reducing barriers to trade.
Zou Chuanming, Minister Counselor of the Embassy of the People's Republic of China in Mexico, said auto parts represents the biggest Chinese investment in Mexico, and the country has a great potential, especially some regions such as the northern border.

"China considers Mexico a hot spot for investment," he expressed. He added Mexican companies should go to China to form a joint-venture with a Chinese company and facilitate the investment in Mexico.

The ongoing COVID-19 pandemic has shaken manufacturers and depending too much on Asia is no longer an option. Therefore, some companies are willing to relocate some production lines to other regions.

This situation, along with the new regulations of the USMCA have put the U.S.-Mexico border region on the spot; as a result, some companies are willing to relocate to this region, which can bring prosperity to these communities.