Asiaway inaugurates plant in San Luis Potosi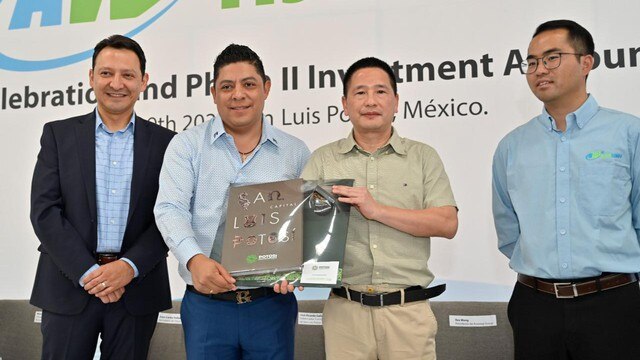 SAN LUIS POTOSI - The Chinese automotive supplier, Asiaway Automotive Components, inaugurated the first phase of its new plant in San Luis Potosí, with an investment of US$41.4 million, generating 300 new jobs.
"The automotive sector continues to trust in our state and plants from all over the world continue to be installed here,"commented Ricardo Gallardo Cardona on his social networks.
The plant of around 23,000 square meters is located in the WTC Industrial Park in San Luis Potosi next to Toyota Tsusho on the park's Central Avenue. The project contemplates a second phase of an additional US$372.6 million that will generate 1,700 more jobs in the coming years.
The Tier 2 supplier produces aluminum and zinc automotive components using the die-casting process (HPDC 125T - 6600T), CNC, machining, cleaning, testing, assembly, warehousing and distribution to various Tier 1 companies in San Luis Potosí and in the Bajío region and northern Mexico.
Asiaway has another plant of 4,700 m2 since 2017 in the Logistik I Industrial Park where 70 people work.