ASPA grants scholarship to Coahuila student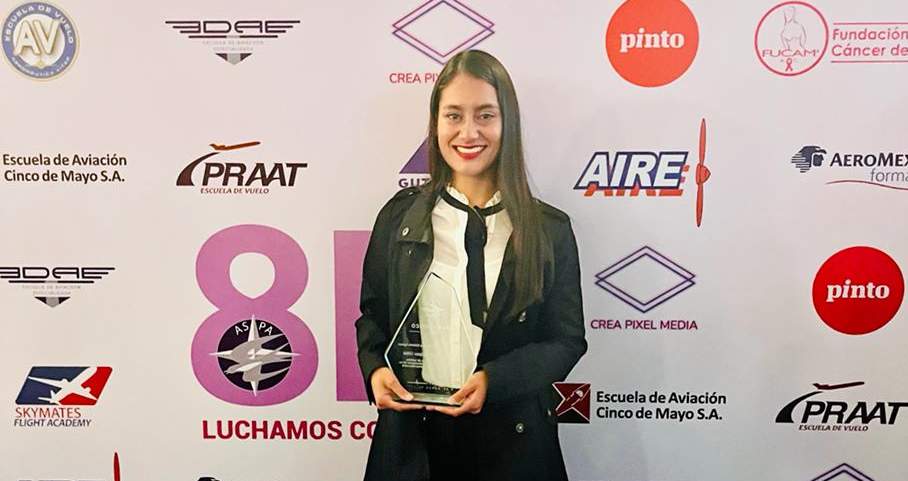 CIUDAD ACUÑA, COAH – Okiwa Lopez Uribe, a native of Ciudad Acuña, Coahuila, was the winner of the "Emma Catalina Encinas Aguayo" scholarship to become a commercial airline pilot, awarded by the Mexican Airline Pilots Union Association (ASPA), in conjunction with Skymates aviation school, based in Dallas, Texas, with a value equivalent to US$45,000.
"ASPA joins the actions for equality through articulated, decisive and creative proposals that contribute to strengthen gender equality and empower women and girls. I am grateful for the invaluable contribution of our allies, thanks to whom this scholarship was crystallized and together we set a milestone in national aviation," said Captain Jose Humberto Gual Angeles, secretary general of the guild.
Jose Humberto said he was proud of the values that ASPA de Mexico represents and of the work that all the pilots have done, since it is about acting more and planning less. He explained that the winner is 24 years old and is an engineer in Environmental Technology and graduated as an aviation purser.
Michelle Pagliarulo, representative of Skymates, said that joining efforts with ASPA and supporting Mexico is a great satisfaction.
"For Skymates it will be a great honor to accompany Okiwa, from the moment she becomes a student at our school, until the day he takes his commercial pilot exam," said Pagliarulo.
ASPA de Mexico and Skymates announced the possibility of awarding a second scholarship in the coming months, for the development of the industry and gender equality.
Source: A21