ASPA-IFALPA relationship boosts safety at Aeroméxico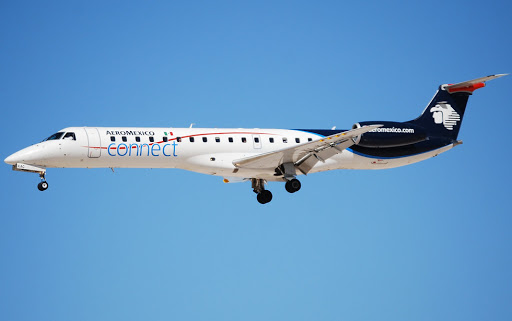 Warning
: foreach() argument must be of type array|object, bool given in
/home/mexiconow/public_html/sites/mexiconow/wp-content/themes/mexiconowwpnew/single.php
on line
253
MEXICO – The close relationship that Grupo Aeroméxico and the Union Association of Airmen Pilots of Mexico (ASPA) have with Delta, the American airline's pilots union and the Skyteam alliance has allowed them to learn and improve safety practices within the Mexican company , assured Francisco Gómez Ortigoza, former director of the union's Secretariat for Technical and Foreign Affairs.
In the framework of the 2021 Global Pilot Symposium, organized by the International Federation of Airline Pilots Associations (IFALPA), Gómez Ortigoza pointed out that the collaborative work with the Delta Master Executive Council and IFALPA (Delta MEC) on safety issues helped ASPA to promote the creation of safety programs at the national level.
"It helped us to teach Aeroméxico these kinds of programs, to send the message that you can be proactive and have a positive safety culture and learn from mistakes, without having to punish," said Gómez Ortigoza.
Likewise, the representative of ASPA and Aeroméxico at the Symposium pointed out that the creation of these operational safety programs has allowed to boost trust between the employee base and the company's management, even despite the crisis caused by COVID-19.
For his part, Mike Wilkinson, representative of the Safety Committee at Delta MEC, pointed out that building a relationship of trust between pilots and management takes time, and initially progress is slow.
"It is a continuous process of education and of strengthening this trust, which can be very fragile, but we have found (at Aeroméxico) that it has been successful and we are very excited about the future perspective; what ASPA and Aeroméxico are doing is something new in Latin America, they are pioneers ", he added.
Piet-Hein Eldering, director of the Pilot Safety Committee at Skyteam, noted that the collaborative work between Aeromexico and Delta has been an example worldwide and that other airlines in the alliance should adopt a similar process.
"The reason the process moved quickly was because all parties agreed to work together and put aside their cultural differences to create a world-class product. It is also important to mention that despite the COVID-19 crisis, the alliance has been maintained because neither party has broken trust in the relationship and instead, the program continues to grow, "Wilkinson concluded.
Source: A21