ASPA recognizes Mexican pilots for their work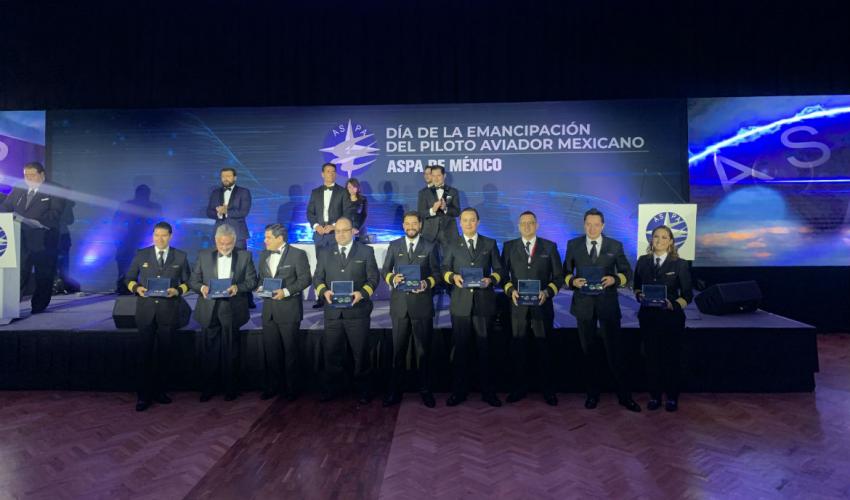 MEXICO — The Association of Aviation Pilots (ASPA) of Mexico held a dinner to recognize the trajectory of 33 Mexican pilots who have reached 5,000 to 22,500 flight hours.
"It is a moment of great importance to be able to recognize the work and effort of all aviation pilots, we know that every hour of flight represents a huge sacrifice, a personal dedication and a great responsibility and professional dedication," said Carlos Smith, minister of the Interior of ASPA.
This award was given in the framework of the Emancipation Day of the Mexican Aviaton Pilot, which is remembered every January 23, since 1959, when the pilots made a national strike to protest the unjustified dismissal of their leader and achieved the Pilot Emancipation Aviator.
Source: t21