ASPA seeks salary agreement with Grupo Aeroméxico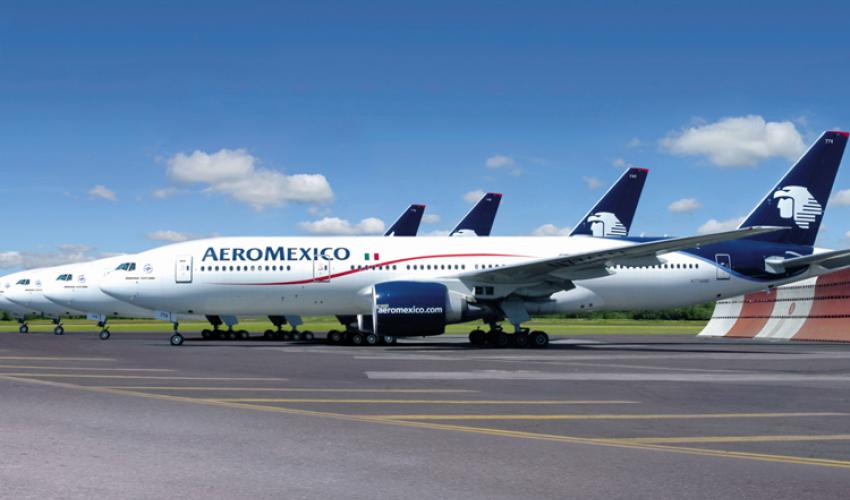 MEXICO – The Union Association of Aviation Pilots (ASPA) of Mexico currently seeks to reach an agreement together with pilots in Grupo Aeroméxico similar to that obtained with Aeromar: no job losses and a decrease in voluntary contributions to the company amid the Covid -19 pandemic.
Currently, Grupo Aeroméxico pilots affiliated with ASPA have contributed 50% of their direct salary and up to 65% in operational flexibility, bonuses and other items, with the aim of helping the Mexican airline during the fall in demand.
"We are looking for a scheme that, like Aeromar, combines jobs. This is a time to contribute, help and add, but also to take care of the largest number of jobs, "said Captain José Suárez, press and advertising secretary of the union.
According to ASPA, the agreement could be established in the next fifteen days, aiming to preserve sources of employment and registering a decrease in voluntary contributions from pilots, although the union has not specified what percentage could be involved.
It should be noted that the collaboration agreement between workers and Aeroméxico expires on July 2nd.
Recently, Aeromar and ASPA announced an agreement in which they extended wages reduction to December 2020. From June to August, 118 Aeromar captains will contribute 40% of their salaries. In September, they will contribute 35% and at the end of the year, they will see a 32% wage reduction.
The objective of the agreement between Aeroméxico and ASPA is to reduce the economic impact derived from the Covid-19 pandemic, but also to take care of jobs. The 1,176 captains of Aeroméxico and 656 belonging to the Connect subsidiary contributed half of their perceptions during seven biweekly periods.
Now, with a revival of the industry, airlines are seeking moderate growth driven through the domestic market.
According to Captain Suárez, Aeroméxico will register a 25% recovery during the month of June regarding the domestic market, while abroad, it will have a 10% improvement; figures that exceed records for May and April.
"The slow and gradual recovery requires us to find a way for jobs to remain and to find a mechanism to do so," he concluded.
Source: A21