ASPA supports outsourcing regulation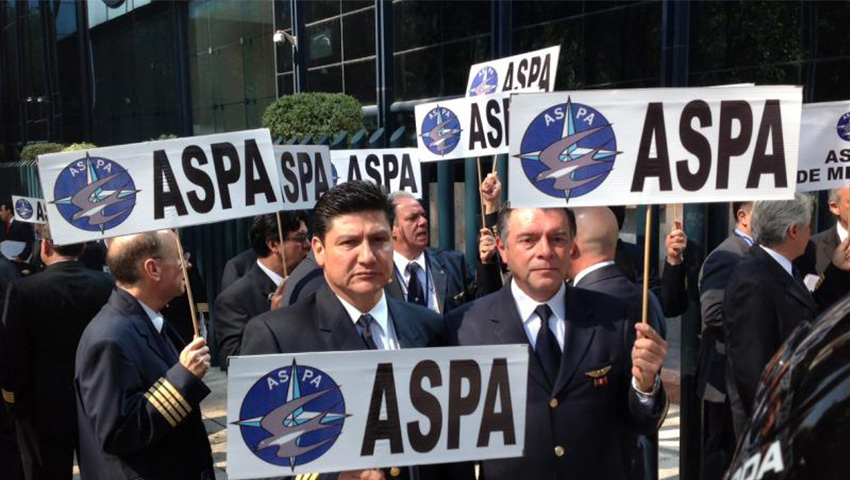 MEXICO – The Union Association of Aviators Pilots (ASPA) of Mexico participated in the signing of the tripartite agreement between the government, unions and the private sector, which seeks to promote the regulation of subcontracting, or outsourcing, in the country. Although this scheme is not yet a practice, Rafael Díaz Covarrubias, leader of ASPA, explained that the regulation will allow to protect the union and industrial workers who work irregularly.
"It is clear that the current outsourcing conditions lacerate labor rights and access to social security for workers, therefore it is essential to modify this situation," added the union leader.
The signed agreement proposes four points that will be discussed before the legislature until February 2021 after the deadline requested by the companies; among what it contemplates is that the parties agree and commit to solve the problem of abuse of outsourcing of personnel.
Likewise, the initiative proposes the discussion around the distribution of profits in addition to calling on the companies that handle payroll to stop irregular practices that are harmful to employees.
"ASPA pilots have always promoted the best practices in the aviation sector and we will be able to contribute our experience that it is possible to combine better working conditions with productivity for companies", concluded Díaz Covarrubias.
According to Armando Leñero, president of the Center for Studies for Formal Employment (CEEF), the initiative could affect the airline industry because companies in the sector would see their specialized hiring affected.
Source: A21