AT&T looks forward to investing in Mexico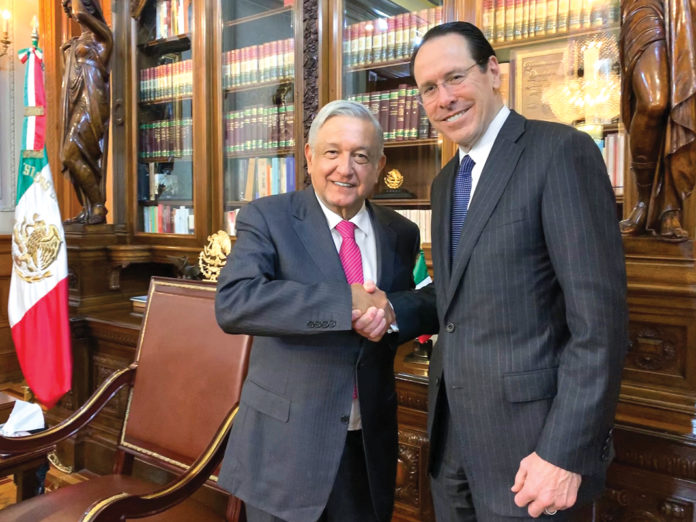 MEXICO — President Andrés Manuel López Obrador received the executive director of AT&T, Randall Stephenson, in the National Palace; both of them are interested in strengthening the company's operations in Mexico.
Through his Twitter account, the president mentioned that the businessman informed him that the US telecommunications company will continue to invest in Mexico.
"I received Randall Stephenson, executive director of AT&T, the most important telecommunications company in the world. He informed me that they will continue to invest in Mexico and strengthen their operations, which implies increasing competition and a benefit for consumers, "he said.
The announcement of the telecommunications firm, together with the President, is interpreted as an increase in competition in the industry, after two months ago, businessman Carlos Slim assured that AT&T was a "good customer", since it did not invest in infrastructure in the country and had to rent the Telcel network.
Source: Razon.com