AtlaCom-1, the first Mexiquense Nanosatellite: a work in progress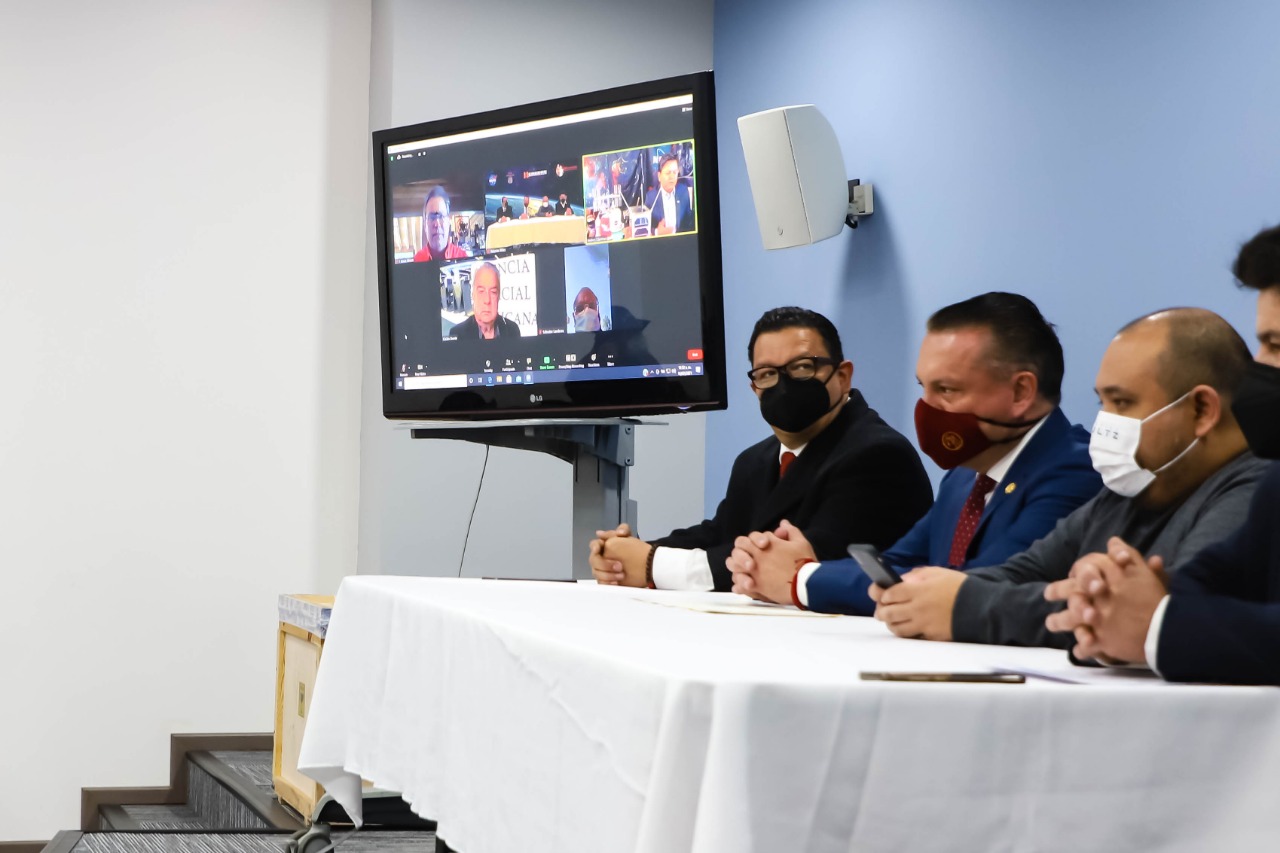 MEXICO – The Mexican Space Agency (AEM), a decentralized body of the Ministry of Communications and Transportation (SCT), in conjunction with the Government of Atlacomulco, State of Mexico, announced the progress of the work of the AtlaCom-1, the first Mexiquense Nanosat through virtual event.
At the event headed by the general director of the AEM, Salvador Landeros Ayala, and the mayor of Atlacomulco, State of Mexico, Roberto Téllez Monroy, it was reported that the conception of the project began on December 5, 2019, during the launch of the Nanosatélite AztechSat-1, from Cabo Canaveral, Florida, in the United States.
The objective of the AtlaCom-1 will be to satisfy priority social tasks, such as the protection of the population against natural disasters, satellite support for agricultural productivity and food security, distance education and health, and connectivity, among others.
The project was conceived on December 5, 2019, during the launch of AztechSat-1, the first Mexican nanosatellite, anticipating its launch during the second half of 2021.
They pointed out that, in February 2020, the first course for the training of young people began, which was taught by the AEM, at the Universidad Politécnica de Atlacomulco, followed by another, managed by the European-American technological ally of the project, " NanoAvionics ", after the visit to Atlacomulco by its CEO, Engineer Brent Abbott.
During the virtual conference, Abbott commented that the global space community has confidence in Mexico for the development of this type of projects, and reaffirmed its commitment to contribute the experience gained in more than 75 successful space missions with organizations such as the European Space Agency and the National Aeronautics and Space Administration (NASA).
For his part, Andrés Martínez, executive of NASA's Advanced Exploitation Systems Division, highlighted the success of the AztechSat-1 launch, and thanks to which space development was detonated in Mexico.
Source: A21