Audi Mexico graduates more than 70 students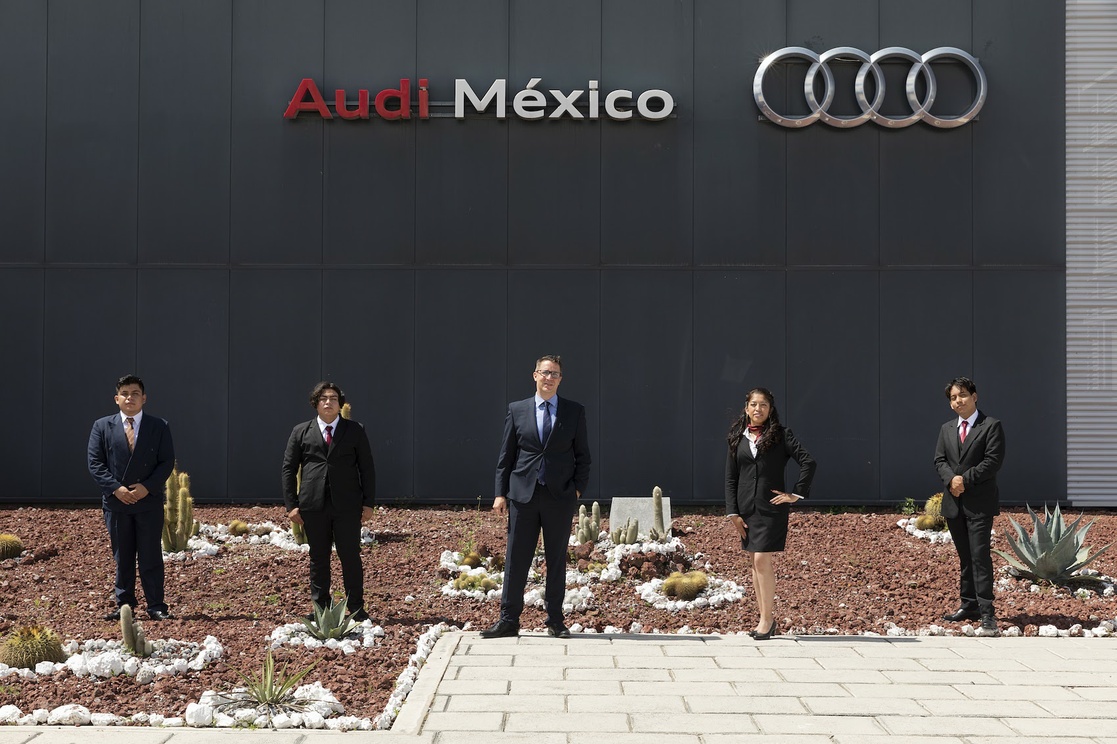 PUEBLA – For the fourth time, through the Dual Apprenticeship Program, Audi Mexico graduated 71 students in four technical careers.
As part of the corporate strategy and commitments of the San Jose Chiapa plant, more than 10% of the students come from the municipalities surrounding the plant.
In addition, women are a fundamental part and represent more than 30% of the students in the program.
Audi Mexico continues its commitment to offer quality education together with the Technological University of Puebla.
The 71 students of the Dual Apprenticeship Program are graduates of the four different technical specialties offered by the program: Mechatronics, Production Mechanics, Automotive Mechatronics, Body Mechanics and Painting.
The students were part of the dual educational model, which consists of 80% practice and 20 % theory.
In the first stage, during 18 months, they obtained basic and specialized knowledge at the Specialization Center.
In a second stage, which lasted a year and a half, due to the COVID-19 contingency in the country, the apprentices obtained their training satisfactorily under the new hybrid and digital modality to gain in-depth knowledge of the production processes.
Source: Cluster Industrial