Audi Mexico is recognized as Socially Responsible Company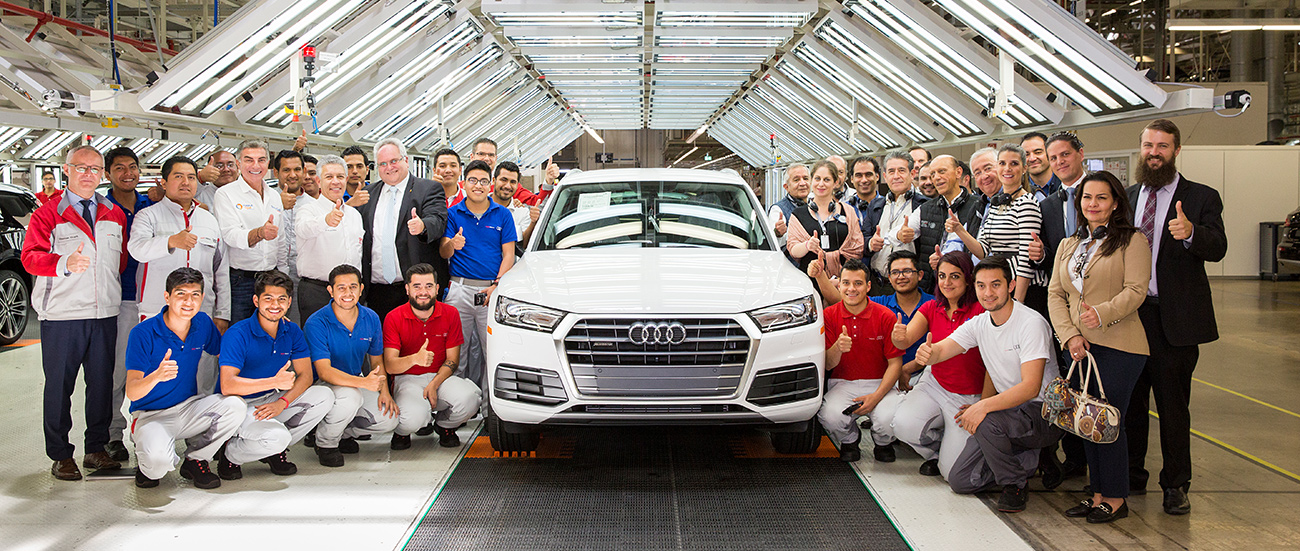 SAN JOSE DE CHIAPA – The San Jose Chiapa plant complies with the main national and international guidelines, norms and standards of Corporate Responsibility in its five areas: CSR management, Quality of life in the company, Business ethics, Linking the company with the community and Care and preservation of the environment.
Thanks to this, the Audi plant in Mexico was awarded the Socially Responsible Company Distinction for the fourth consecutive year.
Audi Mexico assumes its responsibility through Corporate Citizenship by means of projects that generate long-term value and have a positive impact on society
The plant in Mexico looks beyond its commercial activity and constantly works towards a sustainable future inside and outside the company.
This is a clear example of the social commitment that Audi has with the environment, which is why for the fourth consecutive time it has obtained the Socially Responsible Company Distinction.
"The Socially Responsible Company 2021 Distinction is a fundamental part of the long-term success of Audi in Mexico. We will continue on the path of social responsibility in all areas with strong actions for a more sustainable future," said Niels Bosse, Vice President of Human Resources and Organization at Audi Mexico.
Source: Cluster Industrial