Auto parts sector forecasts production to close 2023 with US$116 billion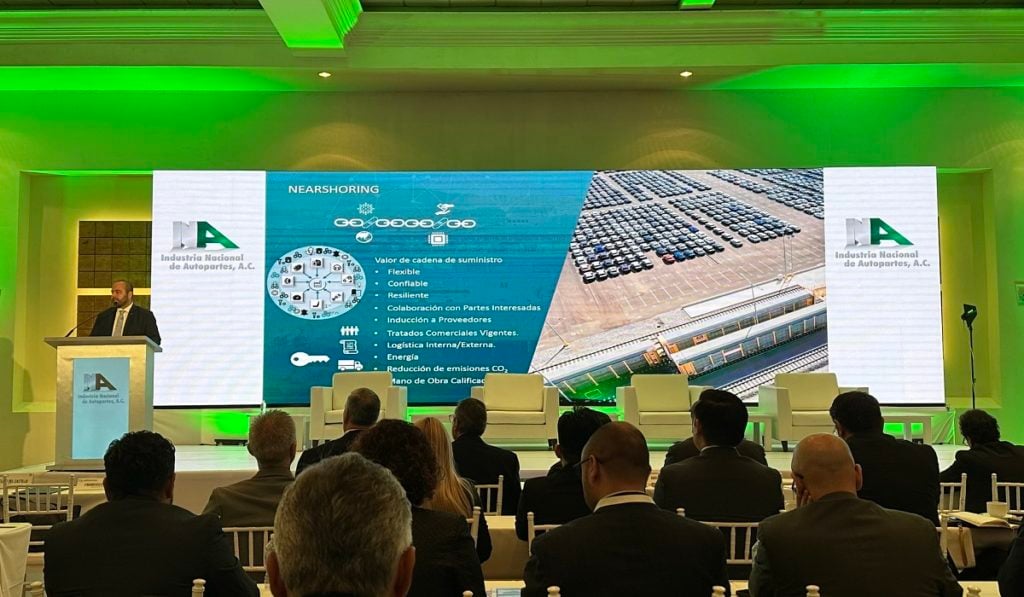 MEXICO CITY - The twenty-first edition of the International Automotive Industry Congress of Mexico (CIIAM), organized by the National Auto Parts Industry (INA), has begun, which takes place on July 10 and 11, 2023.
The event brings together 250 business leaders, academics and government authorities from Mexico and abroad, in a program of conferences and networking with the participation of around 30 expert speakers with presentations focused on three thematic areas: electromobility, human talent and nearshoring. The objective is to discuss the most relevant topics of current relevance for the development of the auto parts and automotive industry in Mexico.
During the opening ceremony, the Executive President of the association, Francisco N. González Díaz, highlighted the importance of human capital in the transition to electromobility for Mexico's automotive industry following recent investment announcements attracted by nearshoring.
In addition, the CEO explained that the auto parts sector continues to consolidate its position as a world leader, forecasting that production by the end of 2023 will be worth close to US$116 billion, which will be an all-time high.
During the inauguration, Margarita Alcántara, General Director of Global Economic Impulse of the Ministry of Foreign Affairs, announced virtually that INA is a strategic and fundamental ally to continue the work of economic promotion and to continue attracting investment projects in Mexico in the auto parts sector. She also informed that 21% of the added value of electric vehicles in North America comes from Mexico.
Other relevant topics that will be addressed during the two days of work are the electrification strategy for the supply chain, the role of women's leadership in the energy transition of transportation, air electromobility, the motorcycle industry in Mexico, attracting foreign investment and suppliers, as well as technical-superior training in electric mobility, among others.