Automotive Industrial Innovation Center is inaugurated in Tlalnepantla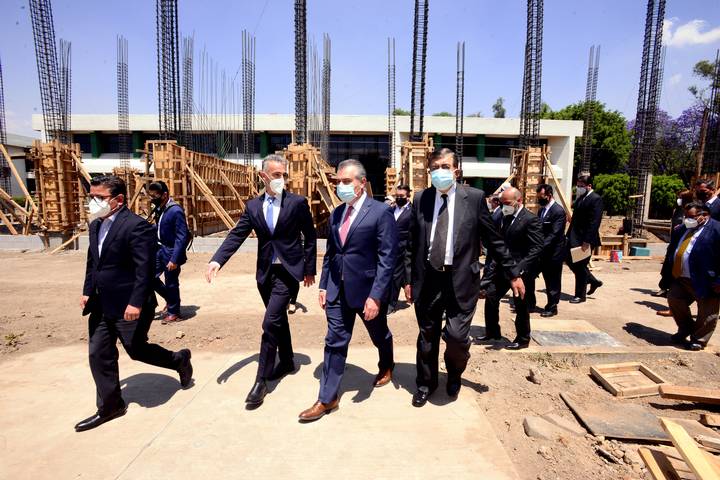 TLALNEPANTLA – The country's industrialists inaugurated the Industrial Innovation Center specialized in design and manufacturing for the automotive sector in Tlalnepantla, State of Mexico, a tool similar to the one Tesla has to manufacture its electric vehicles and with which the smart city of Singapore was developed.
"This tool is exactly the same tool that Tesla has for its electric cars, for its electric truck, but SpaceX was also conceived with these tools and Boeing has a 30-year contract with that tool, (…) We also talk about q Cities, with this tool that you are going to see became the digital twin of the city of Singapore, which we can consider one, if not it is the most prestigious Smart City in the world ", explained Alfred Rodríguez, president of the Commission for Innovation and Industry 4.0 of the Concamin.
The capabilities of the Center for Industrial Innovation are: product design and engineering; analysis and simulation; reverse engineering by 3D scanning; additive manufacturing; product validation by virtual reality.
With this initiative promoted by Concamin, the Ministry of Economy, the National Technological Institute of Mexico and the Technological Institute of Tlalnepantla, it is intended to support companies in this sector in their digital transformation processes, take advantage of the transformative and disruptive potential of the new Industry 4.0 technologies.
In addition, it seeks to benefit the supply chain, research and development, as well as the growth of the automotive sector through increasing its productivity and competitiveness.
Francisco Cervantes Díaz, president of Concamin pointed out that Mexico has the potential to develop and adopt the best technology of the future, so that both the centers and the industrial innovation laboratories will promote the technological tools they have in order to be at the height of the world class in the innovation part.
"We want Mexico to stop being a maquiladora country and become one that adds value to its exports, becomes a relevant actor in dynamic sectors of the world economy, overcomes challenges and makes new technologies and industrial activities its own", Cervantes Díaz added.
Source: El Sol de México