Automotive production decreases in Juárez due to lack of semiconductors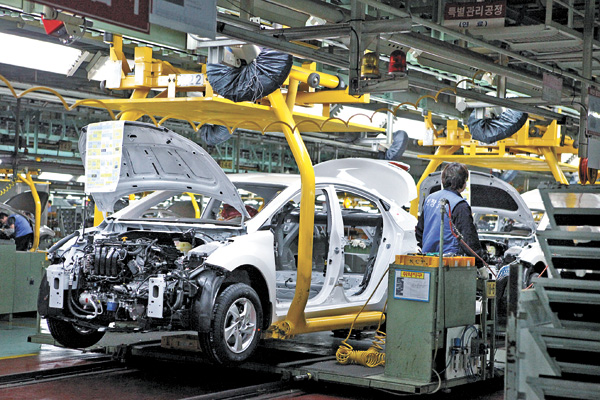 JUAREZ – The global shortage of semiconductors has affected the automotive industry in the Chihuahua region.
According to Julián Pedroza, an economist expert in industrial issues, there are maquilas in Ciudad Juárez that decreased their production due to the lack of said component.
He highlighted that the automotive industry has been impacted by the lack of semiconductors worldwide, derived in turn from changes in consumer habits during the COVID-19 pandemic.
"Orders have been delayed because the semiconductors that are being produced have an excessive demand for the production of computers and telephones; so they are supplied to those industries first, which impacts the automotive industry," he explained.
It should be noted that both in the United States and in Mexico, some assembly companies have stopped their production due to the lack of components, which affects Juárez, and consequently, companies that manufacture products for them.
Faced with a global semiconductor shortage, Ford will halt production for a couple of weeks in April at several U.S. factories.
Although Juárez does not have an assembly plant, among the products for cars manufactured here, there are brake pads, electrical systems, brakes, harnesses, headlights, seat covers, alarms and horns.
According to data from Índex, there are 330 manufacturing companies in the town, of which 32% belong to the automotive business.
One of the local companies affected for several months is Autokabel, which manufactures battery cables for General Motors, which is another manufacturer with problems due to the lack of chips.
For his part, Pedro Yu, general manager of the factory, said that although sales have fallen, technical stoppages have not been necessary, because the staff was redirected to other projects.
Julián Pedroza added that the drop in production in local automotive companies affects job creation in that sector.
"In the other industries like electricity, employment is going up because they are supplied with the chips," he said.
Fuente: Diario.mx