Mexico's automotive production falls 13.1% in August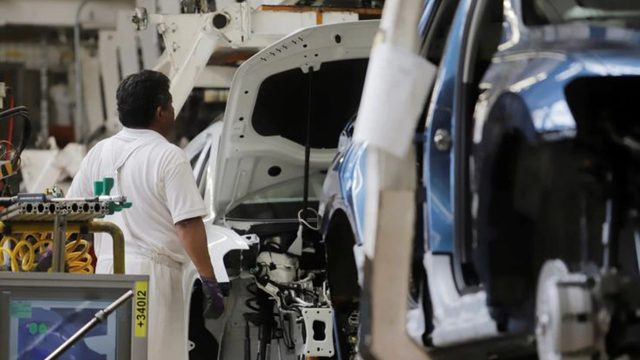 MEXICO – In August, 293,463 automobiles were produced in Mexico, 13.1% lower than that registered last year, being the lowest volume assembled in the country for a similar period in five years, the National Institute of Statistics and Geography reported (INEGI).
This contrasts with what was reported in July; in the past month it had managed to increase production 0.7% at an annual rate.
However, the low demand for vehicles in the world market derived from the economic crisis of the COVID-19 pandemic affected industrial activity.
In the eighth month of the year, 257,610 vehicles were sent abroad, 8.6% less compared to that registered in the same period of 2019, which represents the lowest volume since 2015.
The United States imported 210,718 vehicles made in Mexico last month, 8.8% less than that reported in August 2019, while Canada received 14,937 units, 7.7% less than that registered in the eighth month of last year.
It should be noted that the lowest volume in the last eight years was exported to Canada, so it went from being the second most relevant market for car producers in Mexico to the third, since Germany is now the second most relevant country for Mexican exports. .
The companies that most reduced their exports in August were Ford, with a fall of 79.8%, followed by KIA, with 34.1%, and Honda, with 21.4%.
Otherwise, Mazda increased its exports by 224%, while BMW did so by 132%.
In accumulated figures, between January and August, 1,761,107 automobiles were assembled in Mexico, 32.6% below that reported in the same period last year.
While 1,532,127 vehicles were sent abroad in the first eight months of the year, 33.4% less than that registered in the same period of 2019.
Source: El Financiero