Automotive production in Mexico increases by almost 1000% in May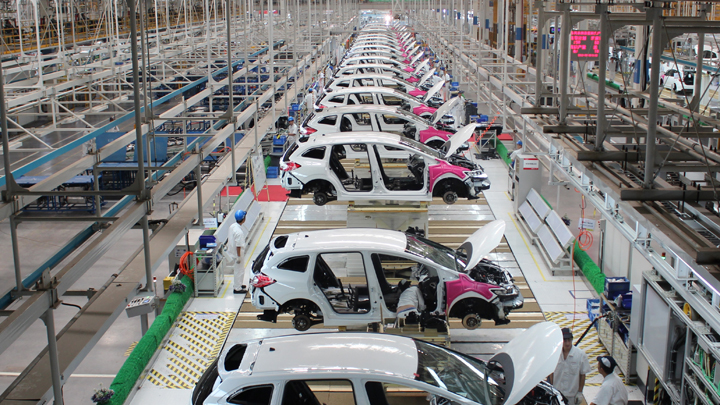 MEXICO – In May, 241,442 cars were produced in Mexico, 956.1% more than in the same month last year, the largest increase reported by the industry in history, informed the National Institute of Statistics and Geography (INEGI).
This substantial increase is due to the fact that in May 2020 the Government continued to apply the National Healthy Distance Day due to the COVID-19 pandemic, which closed non-essential companies for the country in the midst of a health emergency, among them the automobile assembly plants.
It was not until the end of that month that the Ministry of Health reconsidered its list of businesses relevant to the economy and allowed the automotive and mining industries to resume essential activities, which they did gradually during June.
Therefore, it was also reported that in May of this year, car exports reached 242,000, 1,498.7% higher than in the same month of 2020.
However, the industry has yet to recover pre-pandemic levels, as production and exports in May of this year were at 31.9% and 21.7% respectively, below what they had reported in the same period of 2019.
In cumulative figures, between January and May 2021, 1.3 million cars were assembled in Mexico, 38.7% higher than what was reported in the same period last year, while 1.17 million vehicles were shipped abroad, 37% up compared to what was shipped in the first five months of 2020.
Source: El Financiero