Automotive sector asks AMLO not to legalize used cars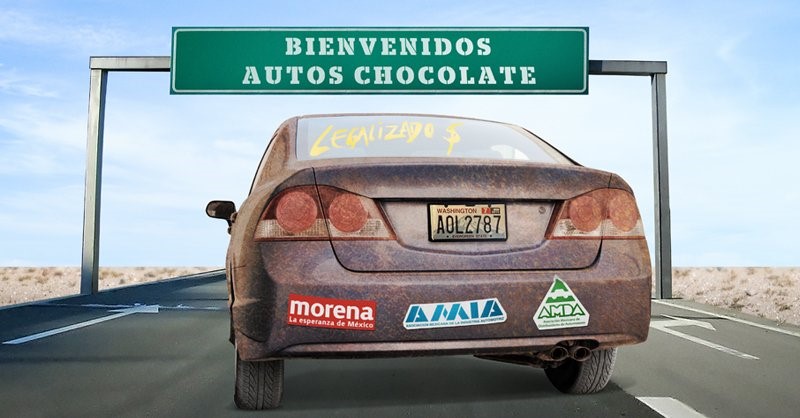 MEXICO – The Mexican Association of Automotive Distributors (AMDA) requested an audience with the President of Mexico, Andrés Manuel López Obrador, to ask him not to regularize used cars imported from the United States illegally, commonly called "chocolate", because it would have negative repercussions on the country's economy and environment.
It is worth mentioning that Lopez Obrador said that this situation is important mainly in municipalities along the border with the United States because it is the poorest people who are affected.
"We are going to regularize these vehicles and the proceeds from this initiative will be returned to the people in welfare programs, whether in health, education or public services," he said.
AMDA responded that the introduction and commercialization of used vehicles from the United States without complying with the formalities of the customs procedure is a crime that has been attempted to be solved unsuccessfully through provisions of the Executive and Legislative Branches.
Regarding the use of vehicles in criminal acts, AMDA pointed out that it is notorious the use of vehicles with mechanical conditions that ensure their purpose and generally come from the theft of recent model units that are easily discarded after use.
Source: El Financiero