Automotive training center now seeks collaboration with companies in San Luis Potosi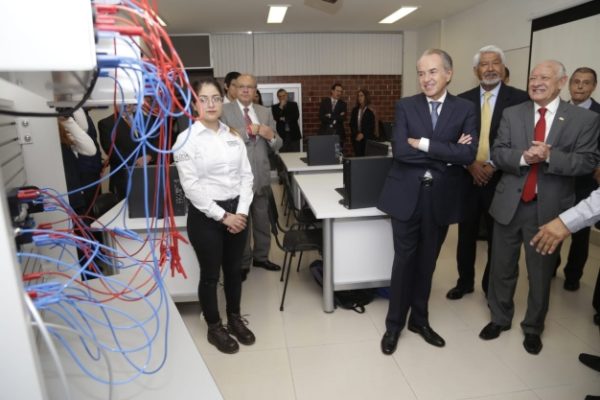 SAN LUIS POTOSI — Francisco Javier Delgado Rojas, rector of the Polytechnic University of San Luis Potosí (UPSLP) stated that due to the recent inauguration of the Training Center of Human Capital for the Automotive Industry and its Supply Chain (CCIA), there are already several agreements with companies.
The complex has six laboratories, where UPSLP academic staff will instruct in the field of hydraulics, electrohydraulics, pneumatics, electropneumatics; programmable logic controllers and sensors, industrial robotics; electricity and electronic; and computer numerical control.
Delgado Rojas, stressed that there are more than 230 companies linked to the automotive sector in San Luis Potosí, highlighting two of them: BMW and General Motors, as well as the metal-mechanical industry linked to this productive sector.
Source: Pulso