Baja California Aims to Legalize Auto-Chocolates by Decree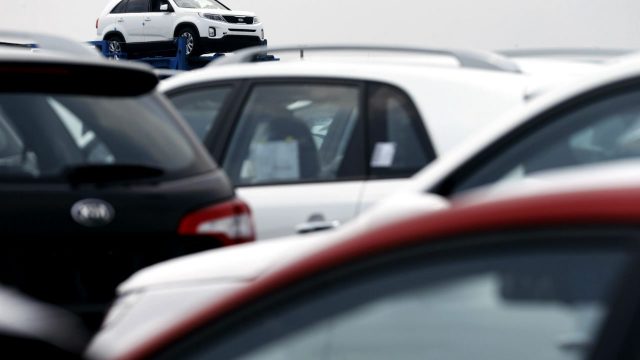 BAJA CALIFORNIA – Authorities in Baja California have proposed a decree to legalize about 700,000 "auto-chocolates" or vehicles illegally imported into the country from the United States.
The proposal is pending approval of a deal between the state and federal government, said Secretary of Sustainable Economy and Tourism Mario Escobedo Carignan. The cars, which have California or foreign plates, are bought cheap and owned by Baja California residents to drive without proper documentation, according to state officials.
Registering the vehicles is necessary to combat narcotrafficking, according to the governor.
"About 80% of the crime in Baja California that involves a vehicle involves an auto-chocolate," said Baja California Gov. Jaime Bonilla. "Why? Because there's no way to figure out who it belongs to."
Critics say registering the vehicles will deliver a blow to Mexico's automotive industry, which is dependent on global supply chains to produce vehicles. Automobile industry representatives say legalization will cause new car sales to decline in Mexico.
A 2019 federal legislation to legalize the vehicles at a national level was rejected by Mexico's Senate in October 2019.
The term "auto-chocolates" comes from a childhood game in Mexico that allows a player (usually someone's younger brother) to participate in a game but not count as a "real player," as a player de chocolate.
Vehicles that are models 2008 or newer can be registered for $3,600 pesos or about US$163 in Baja California, if the proposal is approved.
Source: BORDER-NOW September 2020 edition