Baja California Goes After Big Industry Water Users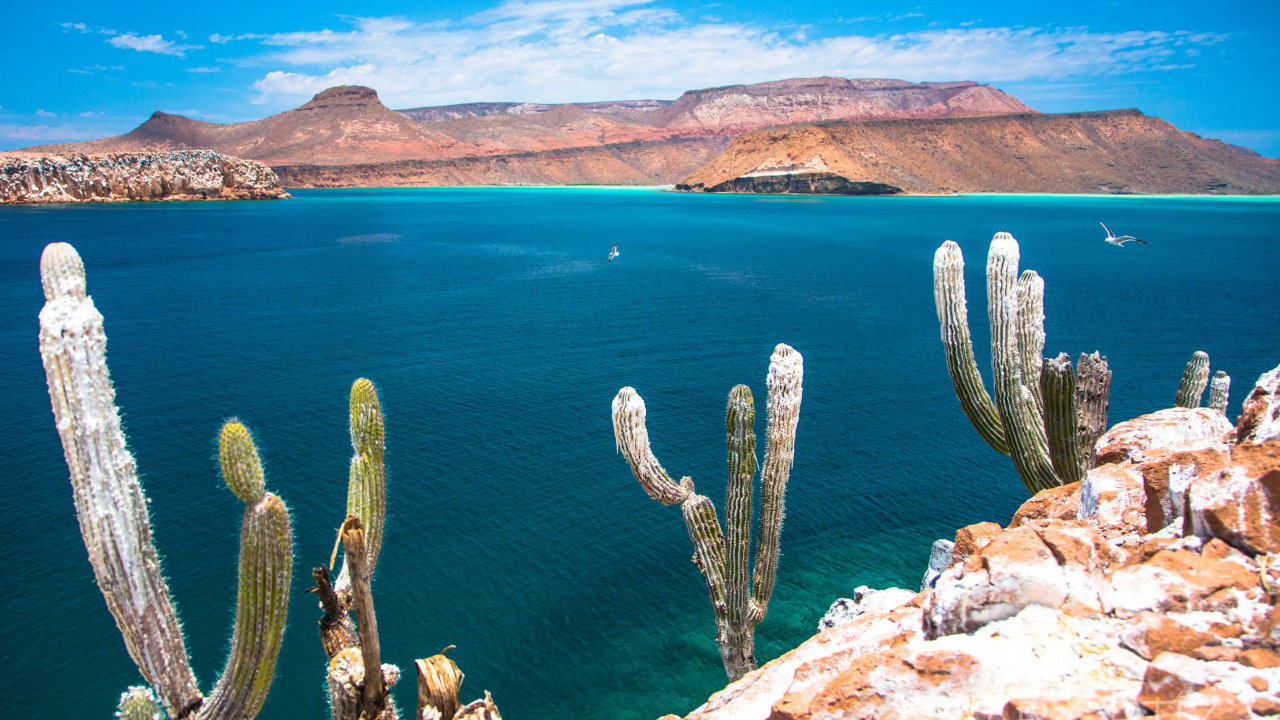 State officials allege big U.S. companies haven't paid their water bills
By Wendy Fry
Baja California Governor Jaime Bonilla commissioned an audit of the state's water agency which uncovered international corporations allegedly colluded with former water utility employees to defraud the state out of at least US$49.4 million.
The high-profile audit has turned into a criminal investigation against current and former employees of the Comision Estatal de Servicios PUblicos de Tijuana or the CESPT, the agency responsible for managing water use and collecting water and sewer payments.
Local and international corporations, including well-known U.S. names such as Coca-Cola, FedEx, Home Depot and Walmart – have been implicated in the audit, accused by Baja California authorities of taking water for use in their Mexican factories, retail stores and distribution centers without fully paying for it. Hyundai, Samsung and Panasonic are also among those companies accused of water theft.
"These businesses have been systematically robbing the people," said Bonilla, who took office in November 2019. More than 80 employees of the water agency have been suspended or fired since the audit began and more than 800 companies are being investigated in the ongoing independent audit conducted by Fisamex, a Sonora-based accounting firm.
State officials say the corruption contributed to chronic underfunding of the CESPT. The agency for years struggled to keep up with investing in
infrastructure and making repairs to Tijuana's crumbling sewage system.
To cover up their water theft, some companies compounded the problem by installing clandestine drainage systems to illegally discharge contaminated
water into Tijuana's already strained storm drains and canals that flow toward the border and into Imperial Beach, according to the state auditor.
Coca-Cola, the only company accused in the audit of water theft that has responded publicly, denied any wrongdoing, saying it treats its own water on site as is allowed under Mexican federal law.
In a written statement, CocaCola said its Baja California bottler Corporacion del Fuerte makes "responsible use of the resource (water), improving our processes to be more efficient and reduce consumption."
Specifically, the Baja California plant said it processes 97% of its wastewater in its own wastewater treatment plan, and then returns it to the environment in compliance with federal law. The remaining 3 percent is discharged into the sewer system for which the company says it has discharge rights.
"For more than 30 years operating in Baja California, hand in hand with Corporacion del Fuerte, we have been characterized by complying with the laws and obligations applicable to our processes, the satisfaction of our customers and consumers, and by supporting the community," the statement read in part. "We reiterate our commitment and willingness to continue collaborating with the authorities in favor of the development of the area."
Bonilla says he is battling to clean-up the widespread corruption that for decades disabled the state's water agency. But Bonilla's critics allege the expanding audit is aimed at the new governor's political enemies and collecting a new source of state funds.
"What they are doing is criminal. And they want to be the victims?" responded Bonilla, about the criticism, referring generally to the companies audited and their supporters. "They are dumping radioactive material into the channel. It has nothing to do with politics. We are doing the right thing."
Independent political analyst Dr. Benedicto Ruíz Vargas, a writer and researcher who studies water issues and Baja California politics, said corruption within the water agency has been a well-known fact for decades.
Water agency officials are accused of taking bribes to help big corporations conceal the amount of water they actually used, so those companies had lower bills. In one example, the Hyundai factory in north Tijuana, the company never paid anything for water or sewage services for three decades, according to auditors. By law, state officials can only collect back pay for five years worth of documented water use.
The CESPT has long been regarded as an arm of the former ruling political party, the National Action Party or the PAN, Ruíz said.
"It served to promote politicians," he said.
Bonilla's staunchest critics belong to the PAN and its candidates are the strongest opponents of MORENA, the political party of both the governor and nation's president. Ruíz said Bonilla's efforts could be seen as trying to debilitate the PAN before the next election cycle.
"This effort (the audit) has the principal intention of uncovering the network of corruption of the previous government," said Ruíz, adding the
damage in public perception could affect the PAN beyond just the 2021 election cycle.
Bonilla said there's nothing political about the state's investigation. He's vowed to make the companies pay what they owe so he can "clean-up the canal and stop spreading contaminated water to the beaches of Imperial Beach," which is a southern coastal city in the San Diego region. "That has to stop," he added.
According to Bonilla, the uncollected state funds that the prior governing political party did not collect on the water bills of big corporations could and should have been used to invest in maintenance and infrastructure to prevent at least some of the Tijuana sewage spills that have flowed over the border, fouling San Diego shorelines and straining international relations.
Officials have already collected US$27.3 million of the US$34.2 million they say the prior administration did not collect from companies and international corporations in Tijuana alone, the state's Secretary of Honesty and Public Integrity Vincenta Espinoza said.
Baja California prosecutors have filed criminal charges against 129 current and former officials, accusing them of bribery and conflict of interest. Specifically, administrators are accused of receiving cash payments to approve projects without opinions on how much water they would use or
manipulate water meters and bills.


"It is not real or ethical to say these are political issues," said Espinoza, who serves in Bonilla's cabinet. "Do you think that's ethical for a company with 1,500 employees to receive a water bill for 300 pesos ($13), the same as what they would pay at home?"
Imperial Beach Mayor Serge Dedina, who has been a vocal critic of the cross-border sewage spills that close the city's beaches, said he was "shocked but not surprised" about the results of the audit.
"We expected something like this was going on — but nothing at that scale," said Dedina.
"It all makes sense now — why the situation deteriorated so quickly and why they never seemed to be able to fix anything. Some of the most powerful, wealthy corporations in the world we now know contributed to our sewage crisis," he added.