Bajiío Tower in Guanajuato to strengthen business development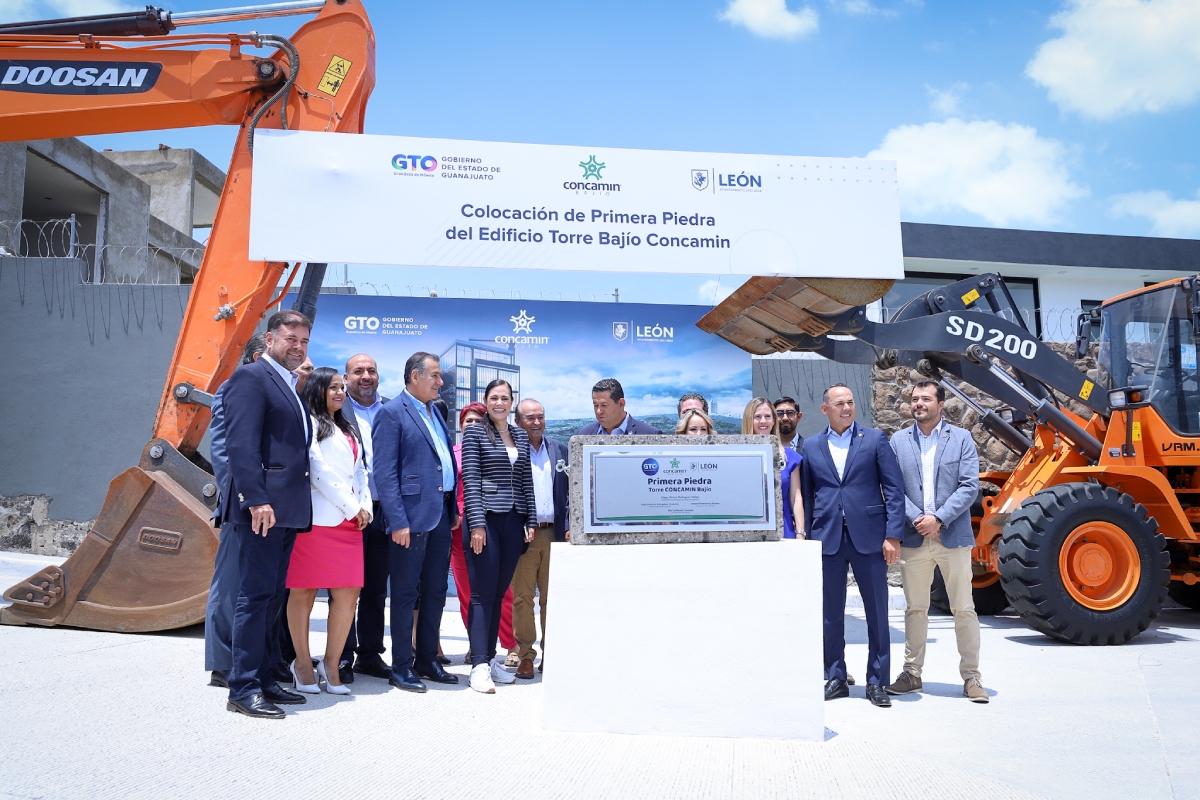 LEON, GTO – The first stone was laid for the Torre Bajío Concamin building, which will be a meeting and competitive development space for the industrial sectors.
The building will also be the headquarters for business organizations and a training center for MSMEs, where the necessary tools for the development of companies will be provided, as was announced in Leon, during the groundbreaking event.
Diego Sinhue Rodríguez Vallejo, Governor of Guanajuato, said that the laying of the first stone of the Bajío Tower is a sign of the confidence and commitment of the industrial sector to the future of the country and the state.
Ismael Plascencia Nuñez, president of Concamin Bajío, shared that the investment is being quantified. This project will have around 1,300 meters in the whole building. He added that the idea is to have its own power generation and water heaters.