Bajío Aerospace Cluster inaugurates new offices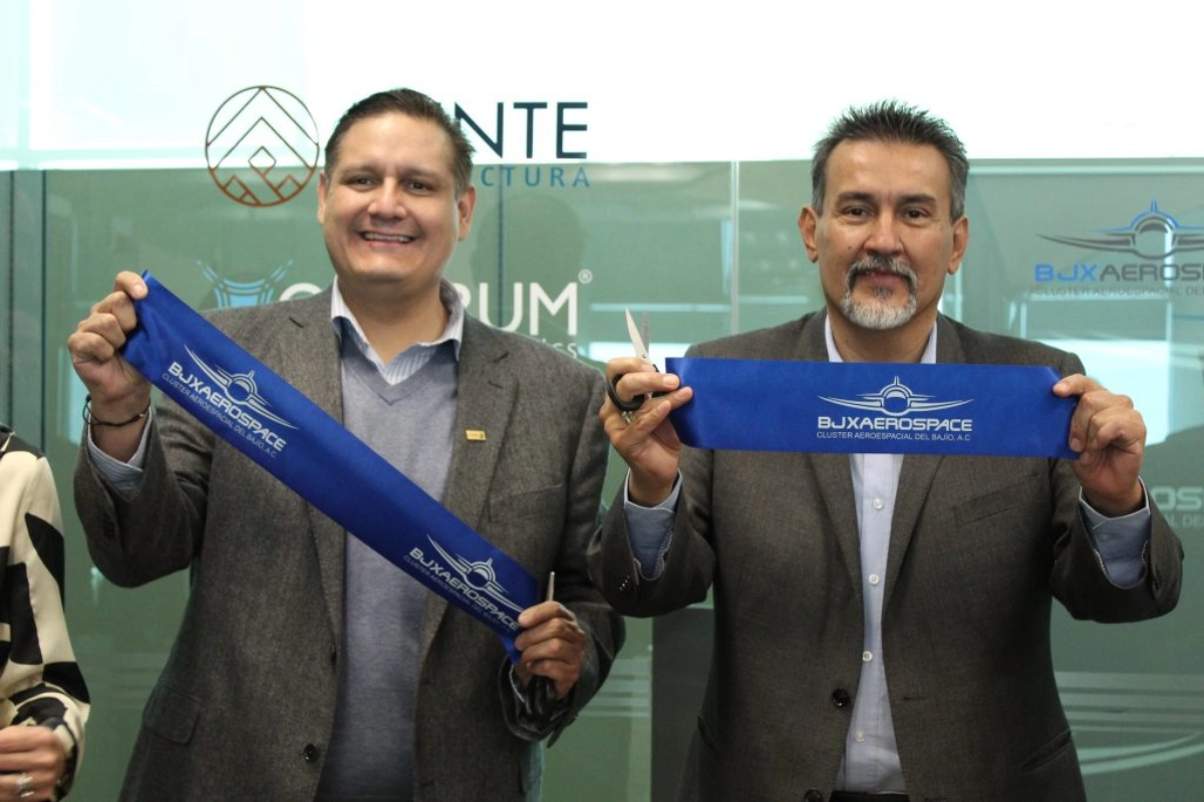 GUANAJUATO – With the inauguration of the new offices of the Bajío Aerospace Cluster (Aerospace BJX) in Parque 100, the sector takes another step towards its consolidation in Guanajuato, according to the Undersecretary for the Development of Micro, Small and Medium Enterprises (MSMEs), Joel Froylan Salas Navarro.
With actions like this, Guanajuato will be the epicenter that will detonate the aerospace industry. The undersecretary pointed out that the state administration is betting on sectors with higher technological content, which apply innovation and mindfacture to make the transition to Industry 4.0.
"They have the governor of the state, with the entire structure of the state government to continue promoting this important sector, with the entire innovation ecosystem and with the strategic alliances of academia, research centers," he said.
The members of the cluster held the year-end board meeting in which they presented the main results for 2022, in addition to the strategies they will carry out to consolidate and have a direct and indirect impact in the medium and long term at the state and national level.
One of the main projects is the Halcón II, an airplane designed and assembled in Guanajuato with local and international suppliers, which has become the icon of this industry in the state; in addition, parts and components are produced for Boeing, Airbus, Bombardier and Gulfstream.
The main exported products are aircraft parts, turbojets, turboprops and gas turbines.
The aerospace industry not only serves domestic customers, since Guanajuato has exported US$5.8 million in aeronautical products, mainly from municipalities such as Celaya, Leon and San Jose Iturbide.