Bajio will have a new Vehicle Distribution Center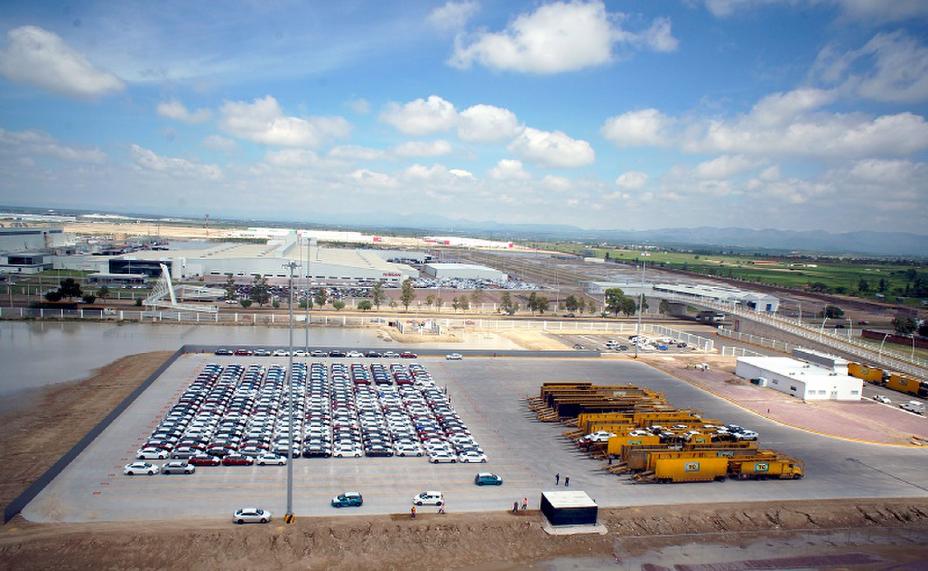 MEXICO – In order to meet the demand and boost the dynamism of the country's main economic regions and cities, Kansas City Southern (KCS) announced that it will develop the new Vehicle Distribution Center (VDC) Central Bajio, a state-of-the-art origin and destination terminal for the shipment of finished vehicles.
According to the railroad corporation, this project will be developed in collaboration with Suministros Industriales Potosinos (SIPSA), a logistics terminal operator in the Bajio region, and TransDevelopment Group (TDG), a developer of specialized transportation facilities.
The master plan calls for this new hub to be located 40 kilometers east of the city of Queretaro, Mexico's fastest growing city in the sector, along the KCS main line between Monterrey and Lazaro Cardenas.
The project targets a capacity of up to 10,000 vehicles, as well as the operation of a unit train service and direct truck access to the country's main markets: Mexico City, Guadalajara and the entire Bajio region.
"This CSD improves access to and from some of Mexico's most important markets, such as Guadalajara, Leon, Queretaro and San Luis Potosi," added KCS vice president of automotive and intermodal Rodrigo Flores.
According to the executive, when this new center is operational, it will be boosted by the terminals in Toluca and Monterrey, since it will generate a stronger automotive network.
Source: El Economista