BALLUFF invests in Aguascalientes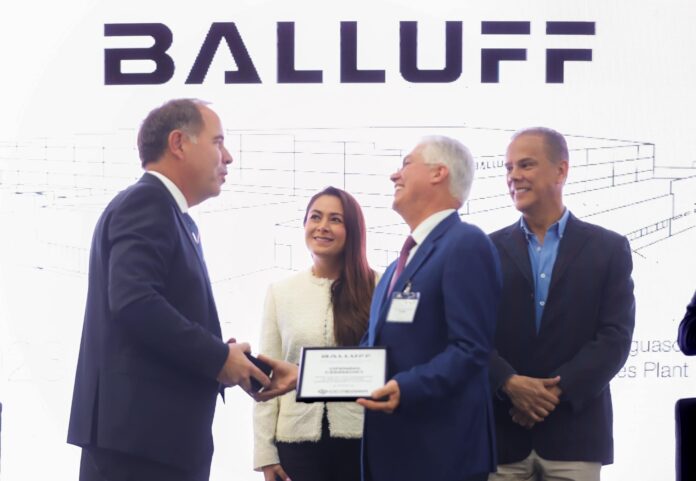 AGUASCALIENTES - BALLUFF, a company specialized in sensors and automation, inaugurated its new 7,000 m2 production plant in Aguascalientes, with an investment of 50 million euros.
The Governor of Aguascalientes, Tere Jiménez, led the inauguration of the German company BALLUFF in the Santa Fe Tecnopark industrial park in the municipality of Jesús María.
"Thank you for trusting in our state(…) You were not wrong to choose this place, on the contrary, here you are going to grow and be very successful because Aguascalientes is the logistic point of the American Continent", said the Governor.
The new plant not only promises more efficient local production, but also a positive impact on job creation. The plant currently employs 70 people, with projections to increase to 100 by the end of the year and 700 by 2027.
The Secretary of Economic Development, Science and Technology of the State, Manuel Alejandro González Martínez, emphasized that, thanks to its competitive advantages, Aguascalientes is the best state to invest in, and proof of this is that there is a portfolio of 50 new investment projects that are analyzing the possibility of establishing themselves in the state.
In addition to the Aguascalientes plant, BALLUFF has expanded its operations in other key regions, including Veszprém, Hungary, and Chengdu, China. These expansions will not only strengthen the company's global supply chains, but also reduce delivery times and promote more sustainable practices.