Bimbo to add Scania electric trucks to its fleet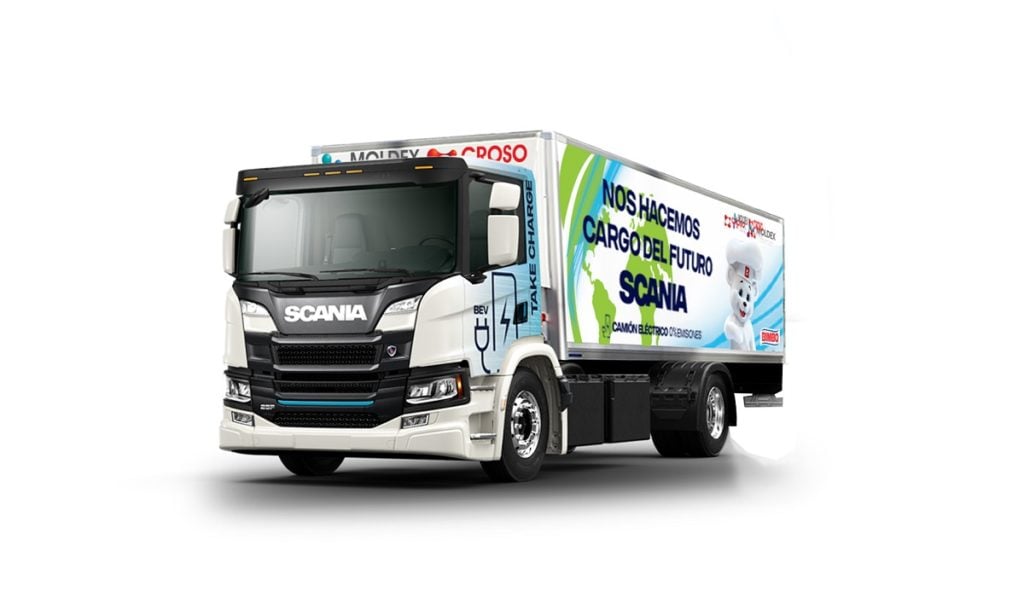 MEXICO – Scania Mexico continues its commitment to promote the change towards a sustainable transportation system, meeting the electrification demands of companies with environmental commitments such as Grupo Bimbo, which has just placed the first order for 7 electric trucks of the Swedish brand, to circulate in Mexico.
After the presentation of Scania's electric truck in April 2022, both corporations, with common environmental objectives such as carbon footprint reduction, agreed to test the autonomy of a rigid electric truck, model 25P, for short-distance urban routes and a load capacity of 11.5 tons.
The requested vehicles will be seven Scania 25P 4×2, model 2024, 100% electric and, in addition to their performance, they will include the ADAS 2.0 safety system that includes: collision avoidance with vulnerable users, blind spot alert.
Also, something very relevant for Scania was that this order was closed including Scania's comprehensive maintenance policy, to ensure maximum availability of moving trucks for Grupo Bimbo.
"In this way, in addition to contributing to the logistics of important companies such as Grupo Bimbo, both corporations are gradually approaching the common goal of reducing polluting emissions from our vehicles to 20% by 2025," said Scania Mexico CEO, Alejandro Mondragon.
It is worth mentioning that this set of vehicles for Bimbo will also be the brand's first fleet of electric trucks in Latin America.