BMW Group Mexico and Evergo to install 4,000 electric vehicle chargers in the country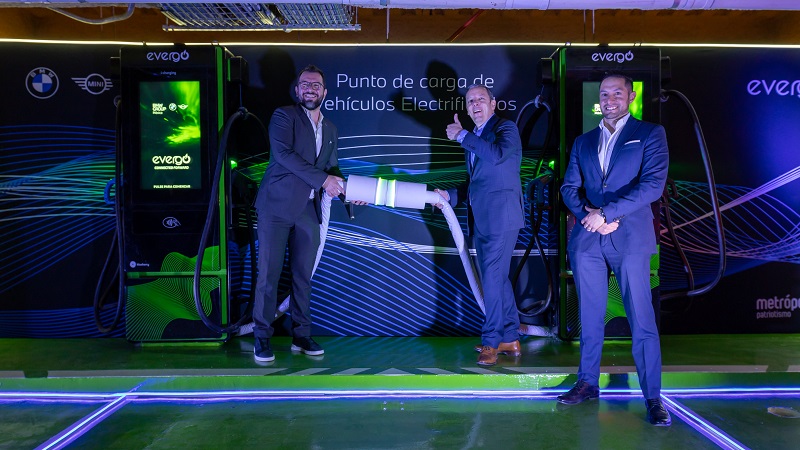 MEXICO – With a five-year investment of US$200 million, BMW Group Mexico and Evergo consolidate their alliance to strengthen the public charging network for electrified vehicles with +4,000 chargers throughout the country.
Evergo is the most extensive and sophisticated network of charging stations for electric vehicles in Latin America, and BMW Group in Mexico is the pioneer in introducing premium electrified vehicles in Mexico since 2013.
The purpose of the collaboration agreement is to multiply the public charging network for electric and hybrid vehicles currently available in the country with more than 4,000 chargers, through a 5-year plan.
BMW Group Mexico and Evergo through this alliance are aligned with their corporate values and share the common goal of maintaining their commitment to the country and offer users of BMW, MINI and BMW Motorrad electrified vehicles modern and sustainable mobility and charging solutions.
"With the arrival of Evergo in the country last November 2022, we mark an important milestone for the present and future of electric mobility in Mexico," said Daniel Lopez, Chief Commercial Officer of Evergo.
The agreement between BMW Group Mexico and Evergo is effective as of 2023 and will prevail for at least the next three years in the country.