BMW Group to produce the new BMW M2 in San Luis Potosi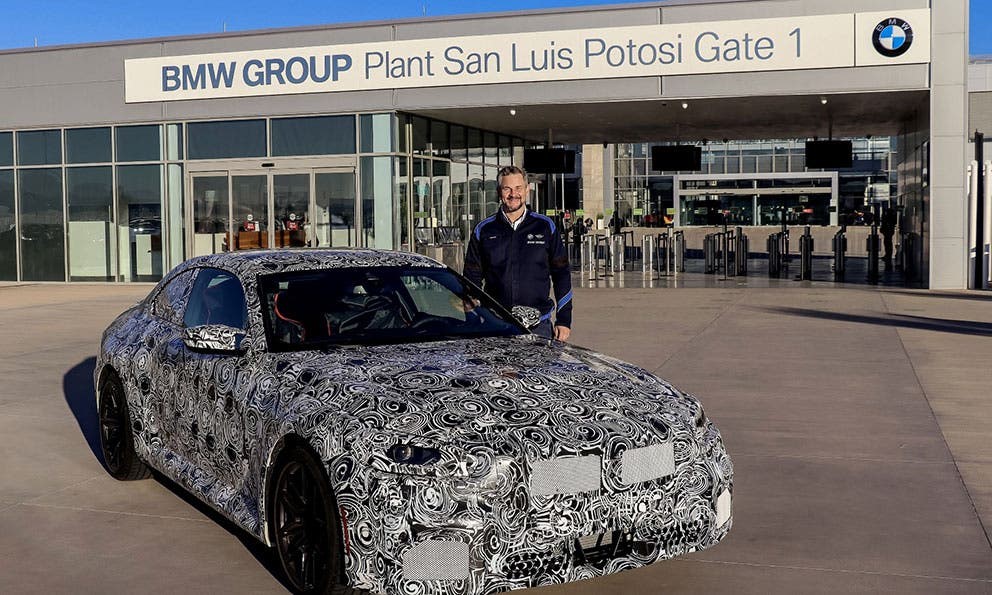 SAN LUIS POTOSI – BMW Group revealed that it will begin production of the second generation of the BMW M2 exclusively at its San Luis Potosi plant for the global market by the end of 2022.
The addition of this third model to be produced at the plant reaffirms the company's commitment to the state's economic growth, as well as the great Mexican talent it has for the manufacture of premium vehicles.
The San Luis Potosi Plant has been manufacturing the iconic BMW 3 Series since 2019 and recently added the BMW 2 Series Coupe, making it a strategic facility for the BMW Group Production Network.
The Plant has maintained sustained growth, registering a production increase of close to 25% in 2021, compared to the previous year. By 2022, the plant will hire an additional 800 employees and start a second production shift.
"We are very excited to be part of the celebration of M's 50th anniversary, now that our Mexican plant will build M vehicles for the entire world," said Harald Gottsche, President and CEO of BMW Group San Luis Potosi.
The start of production of this vehicle occurs within the framework of the celebration of the 50th anniversary of BMW M, commemorating decades of success.
With the arrival of the BMW M2, the San Luis Potosi plant joins the select group of BMW M production sites, which includes the German production centers in Munich and Dingolfing, and the Spartanburg plant in the United States.
Source: Cluster Industrial