BMW unveils its all-new 3 Series sedan at the Paris Motor Show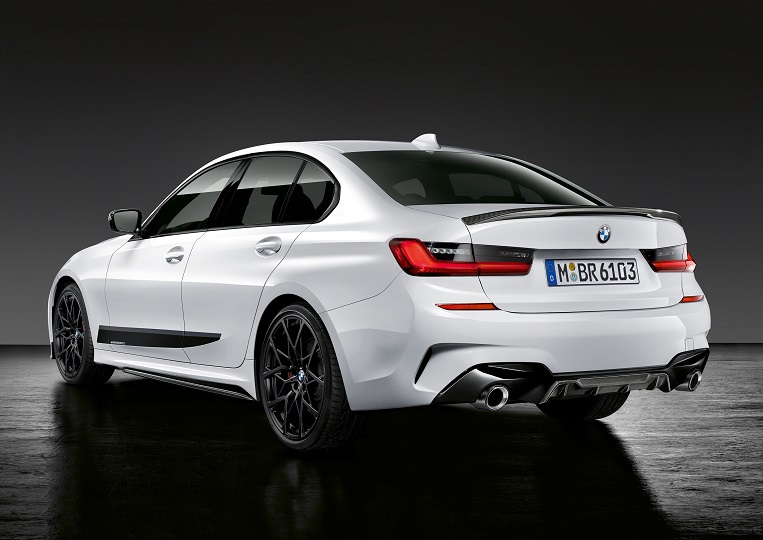 The German premium automaker BMW introduced the seventh generation of its 3 Series sedan at the Paris Motor Show. Lighter and more powerful than its predecessor, the entry-level car will carry a price tag starting at US$ 40,250.
It will be available with six engine variants from four to six-cylinder gasoline and diesel options, four-cylinder diesels with outputs ranging from 150 to 265 horsepower and fuel consumption combined from 48.7 to 67.3 miles per gallon.
Over the course of the year, an ultra-sporty BMW M Performance version and a plug-in hybrid drive system will be added to the range.
The standard version will feature a 2-liter, 4-cylinder twin-turbocharged engine with an 8-speed transmission and 255 horsepower that goes 0 to 60 miles per hour in 5.6 seconds.
According to the company, driving dynamics of the 3 Series are noticeably sharper as result of extensively upgraded chassis technology, new damper technology, stiffer body structure and suspension mountings, wider tracks, minimized weight, a low vehicle center of gravity and even 50:50 weight distribution.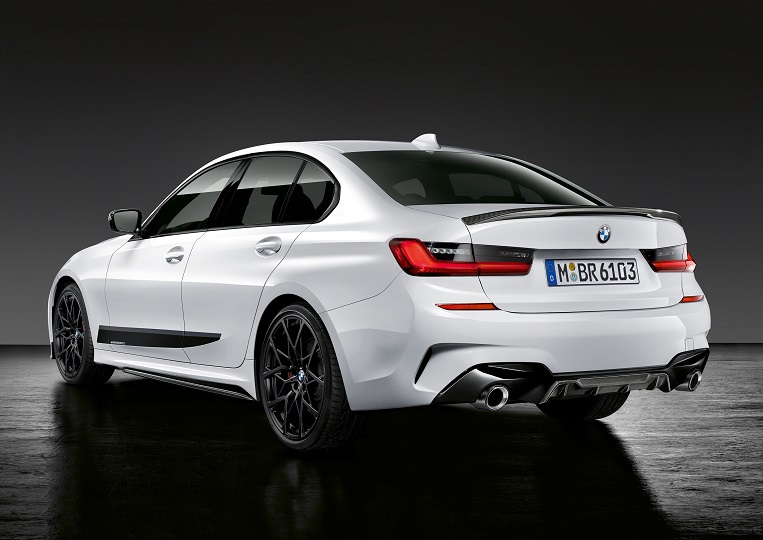 The M Performance version gets extra sporting ability courtesy of a lowered ride height, Adaptive M suspension, variable sport steering, M Sport brakes, electronically controlled M Sport differential for fully-variable locking effect in the rear differential and 19-inch light-alloy wheels.
New optimized aerodynamics reduced drag coefficient (Cd) from 0.26 to 0.23 assisted by active air flap control, Air Curtains and an almost completely sealed underbody.
Standard specification gains full-LED headlights and stylishly darkened LED rear lights. LED headlights with extended features, Adaptive LED headlights with BMW Laserlight for non-dazzling high beam with a range of around 530 meters. LED front foglamps will be available as optional.
The interior offers more shoulder and elbow room in the front seats than its predecessor and improved rearward visibility. Rear passengers will also get greater legroom and folding backrests split 40:20:40 as standard.

Drivers will get significant increase in comfort thanks to a newly designed sports leather steering wheel with multifunction buttons and new panel of buttons for light functions. New, classy design for the gear selector and the control panel around it on the center console includes the iDrive Controller, start/stop button, the buttons for the Driving Experience Control switch, plus the now electrically operated parking brake.
LED interior lights come as standard, ambient lighting with Welcome Light Carpet as an option. Radio Professional with six speakers as standard, Harman Kardon surround sound system with 16 speakers optional. Two USB ports and Bluetooth interface as standard, telephony with wireless charging available as an option.
Production of the 3 Series begins in early 2019 at the new BMW assembly plant in San Luis Potosi, Mexico, official opening has been scheduled for April 1. Its output capacity initially planned for 150,000 units per year has been increased to 175,000 while its total workforce will increase to 2,000 strong from originally 1,500.
MexicoNow
Related
– BMW San Luis Potosi plant to feature more output capacity than originally planned
– BMW takes its 3 Series prototypes to Death Valley in Nevada for one last endurance test
– BMW tests all-electric 3 Series sedan; will it be built in Mexico?