Border wall construction accelerated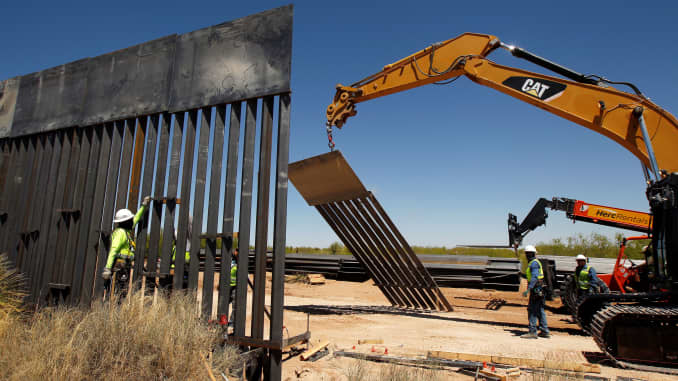 EL PASO – According to the Assistant Commissioner of Customs and Border Protection (CBP), Robert Perez, the wall installed on the dividing line between Mexico and the United States, which has been strongly promoted by President Donald Trump, will have an extension of 450 miles by the end of this year.
Despite expectations for the election of Democrat Joe Biden to the U.S. presidency, Perez stated that 402 miles of the steel fence have been completed to date.
"Don't be confused, but all this construction is brand new," said Perez.
He explained that whether it is a complete replacement or built from scratch, in a place where there was no fence, the steel wall is a reality.
"The border wall is probably the most effective tool we have against illegal immigration. Border Patrol officials have made it clear to us that this barrier is what it takes to get the job done," Perez said.
The city of El Paso is not the exception, since day after day, dozens of workers are seen erecting the metal fences along the border with Ciudad Juarez and placing hundreds of meters of barbed wire at the top of the wall.
Mark Morgan, acting commissioner of CBP, stated that the border fence system has completely changed the operation of the agents, as it has made the work of border security easier for them.
"We have about 109 miles of border wall built in El Paso and I want to emphasize that it is not just the structure, but a complete system, with technology, lights and designated access routes," he said.
So far, Congress has allocated US$4.4 billion for construction over the last four years, and the Trump administration has awarded an additional US$7 billion in border wall contracts by diverting military funds.
Source: Diario.mx