Borderplex Alliance Wins Economic Development Organization of the Year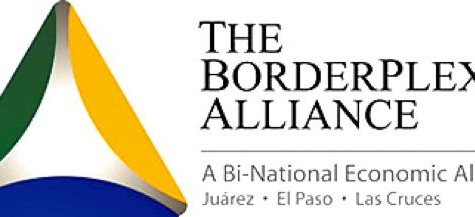 WASHINGTON, D.C. — The International Economic Development Council (IEDC) awarded The Borderplex Alliance their coveted Economic Development Organization of the Year Award. The honor was presented in front of over 1,000 attendees at an awards ceremony during the IEDC Annual Conference, currently underway in Nashville.
"The winners of IEDC's Excellence in Economic Development awards represent the best of economic development and exemplify the leadership that our profession strives for every day," said 2021 IEDC Board Chair and Invest Buffalo Niagara, President, and CEO Tom Kucharski.
The IEDC selected The Borderplex Alliance from more than 5,000 members across the United States, Canada, Europe, Australia, and New Zealand. The IEDC's Excellence in Economic Development Awards recognize the world's best economic development programs. Awards are judged by a diverse panel of economic and community developers, following a nomination process held earlier this year.
"This award is a testament to the hard work of our staff and steadfast commitment to our region from our executive committee, board of directors, and investors. I'm grateful to each of them. This is further confirmation that our organization and region are world-class and cements The Borderplex Alliance as the organization of choice for economic development, job creation, and policy advocacy," said Jon Barela, CEO of The Borderplex Alliance.
Source: The Borderplex Alliance