Borgwarner announces expansion in Saltillo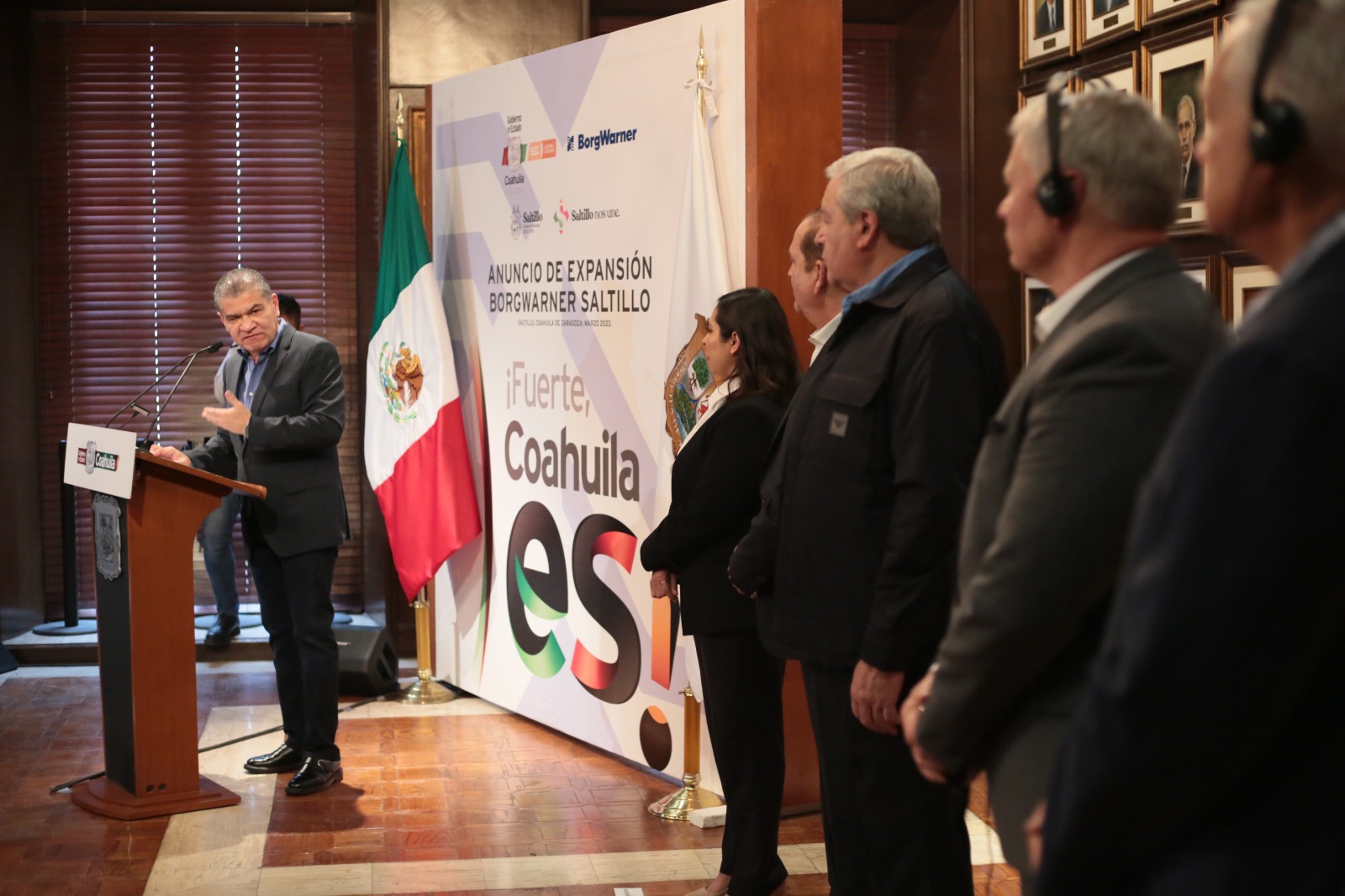 SALTILLO, COAH – With an investment of US$47 million, Borgwarner announced its expansion projects, which will allow the creation of 450 new jobs at its Saltillo plant.
The automotive company already has three plants in the state of Coahuila, where it manufactures starter coils, gas recirculation coolers and thermostats for gasoline engines.
The governor of the state, Miguel Ángel Riquelme, thanked the trust and invited the directors to continue to bet on Coahuila for future projects, in addition to committing to continue working to maintain the conditions of safety and labor stability in the state.
He recognized the quality of the products developed by the company and the effort made in terms of linkage with the different universities, which allows the creation of bridges with new professionals.
For his part, the mayor of Saltillo, José María Fraustro, indicated that the Southeast Region is characterized by the generation of highly qualified labor, which has allowed Coahuila to consolidate its position as Mexico's industrial engine.