Borgwarner starts its expansion in Saltillo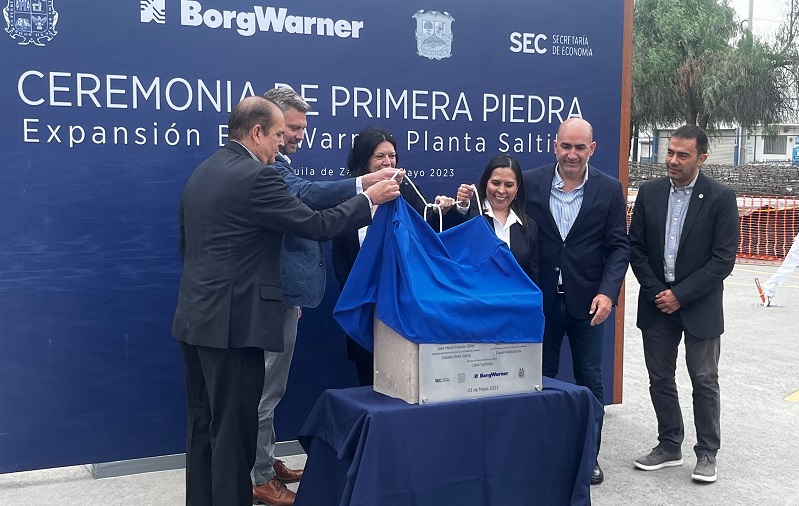 SALTILLO, COAH – Borgwarner-Saltillo laid the first stone as part of its expansion in this city in the state of Coahuila.
According to the Government of Coahuila, the company will invest US$46.7 million and expects to generate around 450 direct jobs in the southeast region of the state.
BorgWarner is a U.S. company that manufactures components for tractor-trailers and is one of the main suppliers for well-known global brands.
Last March, the company announced its intention to expand its operations in the state of Coahuila, in an event with the Mayor of Saltillo, José María Fraustro Siller; the Secretary of Economy of the State, Claudio Bres Garza, and executives of the auto parts manufacturing company, headed by Mike Coetzee, Vice President and General Manager, as well as the Governor, Miguel Ángel Riquelme Solís.
Riquelme emphasized that the confidence of the investors, especially those related to the automotive industry, will allow Coahuila to become the Capital of Electro-Mobility in the short term with the upcoming start of the manufacturing of electric vehicles.
For his part, the company's Vice President and General Manager, Mike Coetzee, emphasized that the company's permanent rapprochement with state and municipal authorities made it possible to consolidate its new investment.
The company has been present in Mexico for more than 50 years, which is one of its main strategic partners. He stated the company's willingness to continue involving Coahuila in its future projects.