BorgWarner to build new plant in San Luis Potosí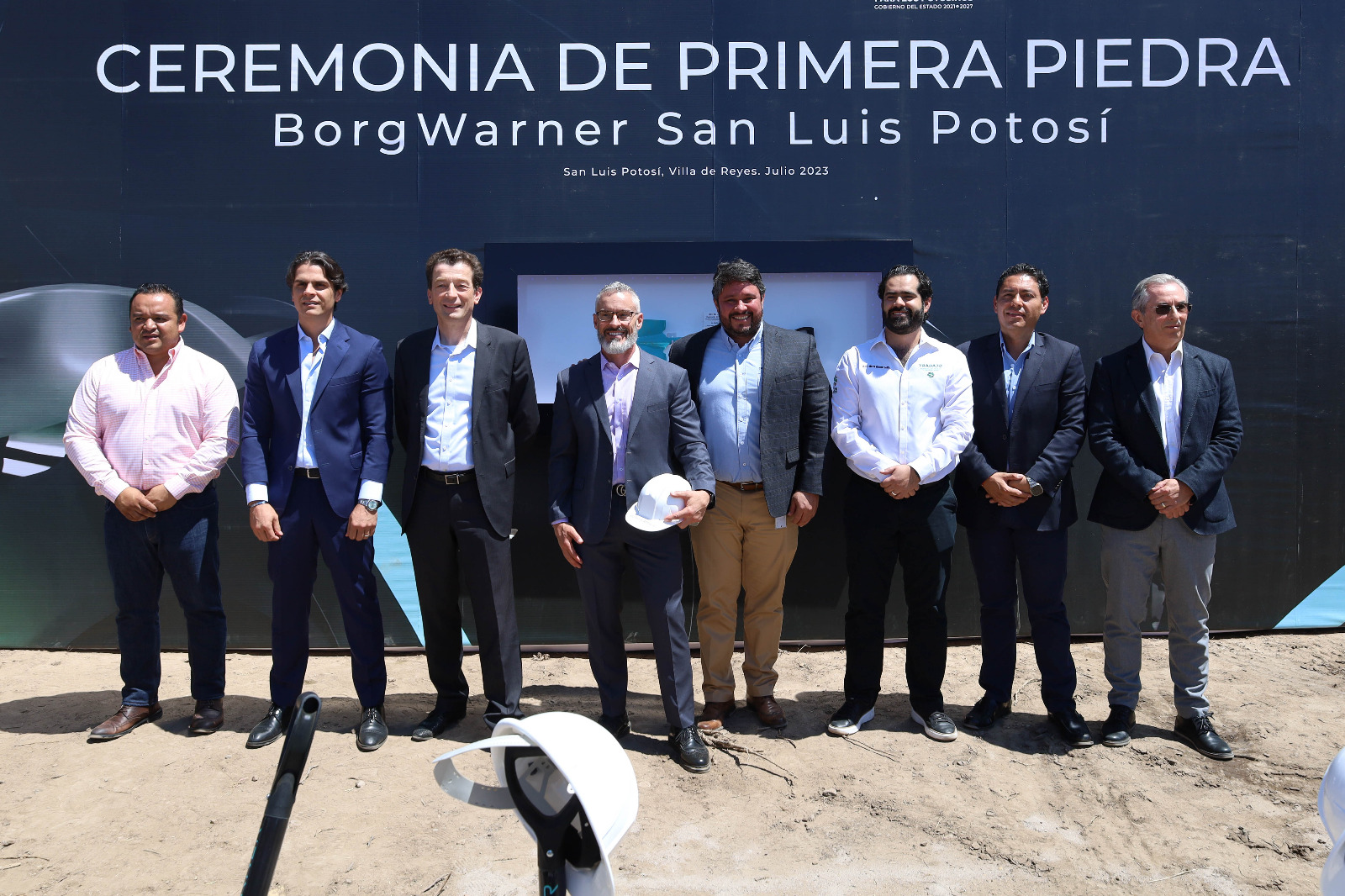 SAN LUIS POTOSI - BorgWarner, Tier 1 leader in mobility solutions, laid the first stone of its new plant in San Luis Potosí. It invested US$198 million for the plant, which will be located in the WTC 2 Industrial Park in the municipality of Villa de Reyes, and will increase the workforce by 125%, generating 380 new jobs over the next five years.
During the laying of the first stone, Daniel Lagunas López, Municipal President of Villa de Reyes, highlighted the importance of this investment and its impact on the development of San Luis Potosí, commenting that BorgWarner's investment strengthens the relationship with the company.
"We seek in the medium term for Villa de Reyes to be the industrial and technological engine of Mexico and with the announcement of this investment we are getting closer to this goal," said the Municipal President.
BorgWarner chose San Luis Potosi as a strategic location to support responsible actions as a key player in the industry's supply chain in Mexico and the world.
Stefan Demmerle, BorgWarner's Global President, shared his enthusiasm about the new plant in Mexico and the company's key role in transforming the automotive industry towards clean and safe mobility.
"We are writing a new chapter in electromobility at BorgWarner. This plant in Mexico is born backed by the trust of the state of San Luis Potosi and the people in the organization who make this happen,' said Demmerle.