Bosch begins construction of its first home appliance plant in Nuevo Leon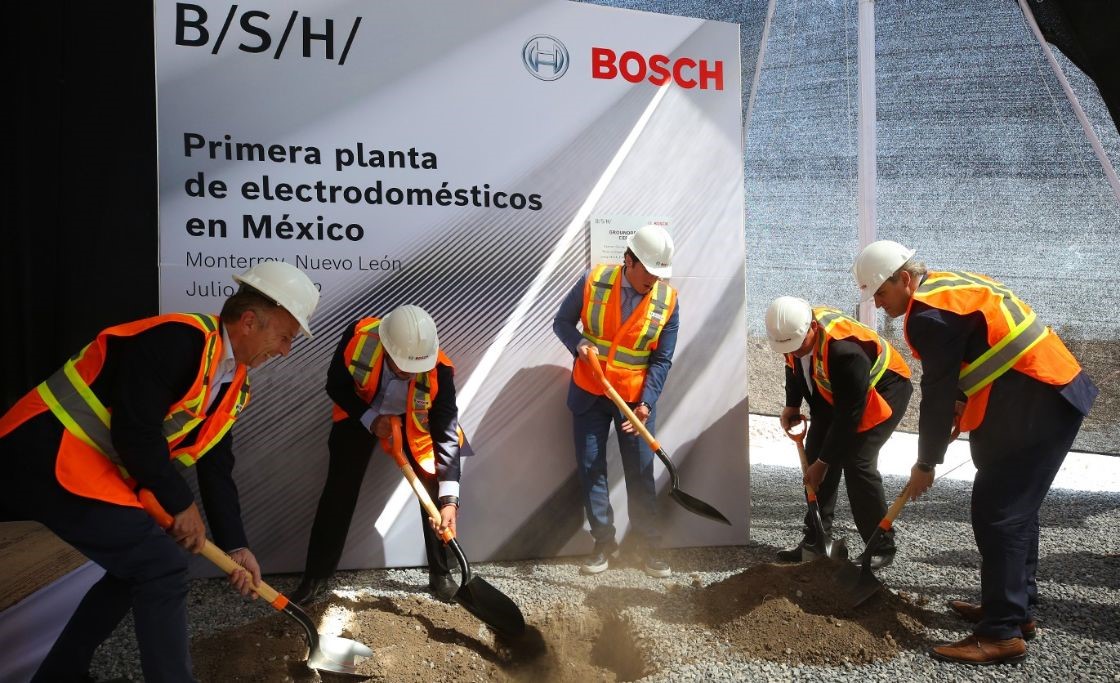 SALINAS VICTORIA, NL – Bosch, the leading manufacturer of household appliances in Europe, began construction of its first plant in Mexico, located in the municipality of Salinas Victoria, Nuevo Leon, where it will invest US$260 million and generate up to 1,500 jobs.
The plant is expected to be ready in the summer of 2024. In an area of 430,000 square meters, it will produce 600,000 large-size refrigerators per year.
"Home appliance manufacturing will be an important pillar of the company's growth strategy in the Americas," said Rene Schlegel, president of Bosch Mexico.
The governor of Nuevo Leon, Samuel Alejandro Garcia Sepulveda highlighted the responsibility of the German company with the care of the environment.
He affirmed that it is not only a matter of bringing companies, but of choosing those that come to the state with a new paradigm, to comply with the 2030 Agenda, with business actions for sustainable development.
For his part, Iván Rivas Rodríguez, state minister of Economy, highlighted the state's attributes for large global firms, including its proximity to the United States, which makes Nuevo Leon the ideal gateway to the large T-MEC market.
He emphasized that the state is going through a great economic moment, since in the nine months of this administration, 82 investment projects have been confirmed, of which 44 are new investments and 38 are company expansions.