BOSCH expands in Queretaro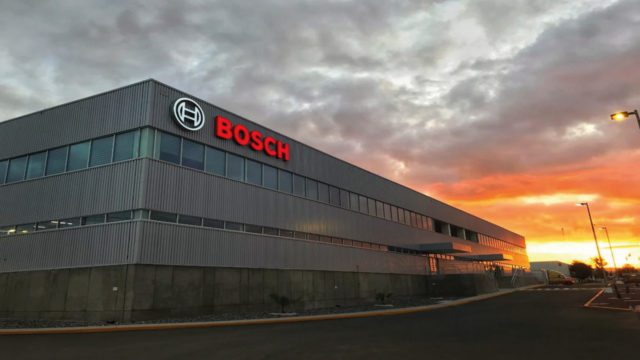 QUERETARO – BOSCH Mexico inaugurated the expansion of its manufacturing plant located in the municipality of Colon, Queretaro, which represented an investment of US$7.7 million and the generation of more than 400 skilled jobs.
After this expansion of the German company, the manufacturing plant will produce automotive transmission columns, being this a new line of work, informed the president of BOSCH Mexico, Rene Schlegel, who also highlighted the Queretaro talent as a motivator to continue investing in the state.
"Our trajectory in Queretaro has been very pleasant, not only because of the success of the business. We have found the permanent and easy accompaniment of governmental and academic authorities, to jointly continue promoting the talent of the people of Queretaro," he said.
The plant is located in the Aerotech Industrial Park, in the community of Galeras and this will develop the electronic power steering and driver assistance device, which also strengthen the automotive supply chain in the region.
It is worth mentioning that since 2017 the Queretaro plant has been dedicated to the manufacture of electronic devices for the automotive industry in Mexico and currently has 483 employees.