Braskem to build ethane terminal in Mexico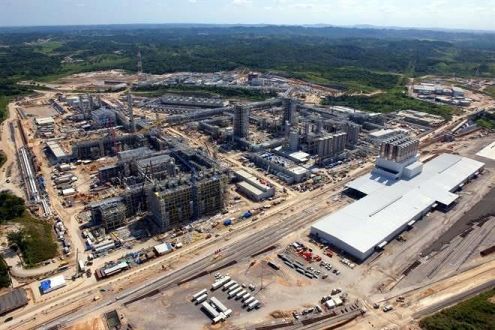 VERACRUZ – Brazilian petrochemical producer Braskem reached a gas supply agreement with Petroleos Mexicanos (Pemex) to resolve pending issues between the two companies and build an ethane terminal.
The new energy import station would cover the raw material needs of Grupo Idesa, the Brazilian company's partner in Mexico. Pemex, Pemex Logistica and other state entities, whose names were not disclosed, will support the construction of the project.
Braskem also reported that it has reached a new agreement for the receipt of at least 30,000 barrels of ethane per day until the new terminal becomes operational in the second half of 2024 or February 2025 at the latest.
The agreement resolves a long-standing conflict between the companies, since the Mexican government cancelled Pemex's ethane delivery contract to Braskem-Idesa, which uses the product for a giant polyethylene plant inaugurated in 2016, due to its high costs.
It is worth mentioning that the Mexican firm had announced in March an agreement with the Brazilian firm for the distribution of 30,000 barrels of ethane per day until 2024, while the previous contract provided for the supply of 66,000 barrels per day for 20 years.
The new facility will require an investment of approximately US$400 million and will be located in the port of Coatzacoalcos, in the state of Veracruz, near the polyethylene plant, Etileno XXI.
Source: El Economista