Business leaders consider positive economic plan for Baja California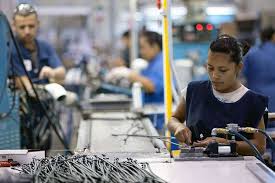 BAJA CALIFORNIA – Baja California's Emerging Program to Protect People, Jobs and the Economy in the face of the current health crisis is a positive measure, Baja California business leaders said.
Armando León Ptacnik, president of the Baja California Federation of the Employers' Confederation of the Mexican Republic (COPARMEX), considered that the proposal is good, although limited, since it is necessary that the city councils join.
Regarding the purchasing program of the state government, the president of COPARMEX stressed that care must be taken to ensure that purchasing processes are carried out in accordance with the law in order to provide transparency, avoid favoritism and provide equal opportunities to those interested.
"The state tax donation program is an interesting measure; it only needs to be taken care of and define how the amounts of debt will be compensated against the products that are exchanged," stressed León Ptacnik.
Source: El Imparcial