BYD arrives in Mexico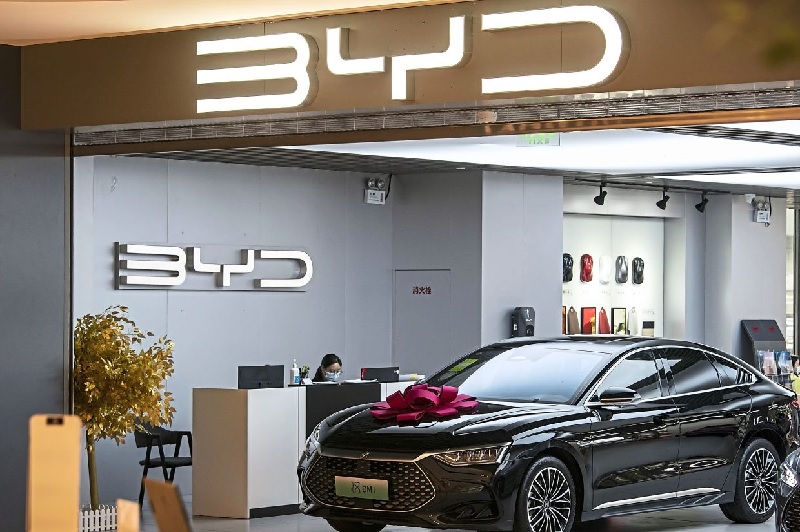 MEXICO – BYD, the multinational high-tech company dedicated to zero-emission energy solutions, announced the arrival of its brand and launched three new all-electric models in Mexico: the BYD HAN EV flagship sedan, the BYD TANG EV flagship SUV, and the BYD YUAN PLUS EV compact urban SUV.
BYD is determined to support the "Cool the Earth's Temperature by 1℃" initiative and thus combat global warming. The presentation of these three electric models is another important milestone in completing this goal.
"Our arrival in Mexico is a dream planned for years, which today becomes a reality, at a time when the automotive industry in Mexico is at a key stage for its growth," Ray Zhou, president of BYD Mexico, commented.
BYD HAN EV is the flagship, ultra-safe car and is designed entirely around the core values of performance, intelligence and luxury.
It is the best choice for those who want to enjoy luxury and performance while caring for the environment, with 0-100 km/h acceleration in 3.9 seconds and 602 km of range.
The BYD TANG EV is a high-performance SUV that combines luxury and power, accelerating from 0 to 100 km/h in 4.4 seconds.
Its high design and performance specifications make it the best in its segment, with the highest standards of safety, comfort, aesthetics and luxury. It offers a spacious and comfortable vehicle with seven seats and a range of 505 km.
The BYD YUAN PLUS EV is the first A-class model built on BYD's e-Platform 3.0, with exceptional performance in intelligence, efficiency, safety and aesthetics.