CA Automotive announces expansion in Durango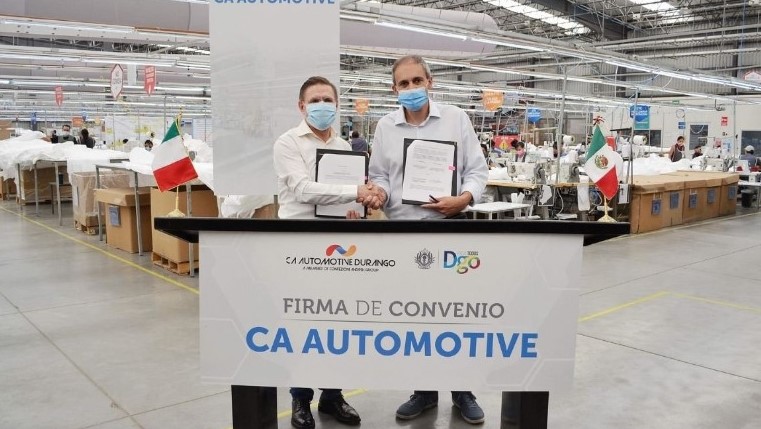 DURANGO – The Governor of Durango, Jose Rosas Aispuro announced the arrival of a new investment to the state, with the expansion of the automotive company CA Automotive, installed in 2017 in the entity. This investment will generate 550 jobs with an investment of US$7.25 million.
"This new automotive project confirms that Durango is a state where there are conditions for investment and economic growth despite the limitations imposed by the COVID-19," said the State President.
A project that emerged at the beginning of this administration, which grew in the labor supply and is now consolidated with the signing of the agreement for this expansion, added the Governor, while touring the plant located in the Industrial Logistics Center of Durango.
"Durango has an important location that allows it to supply automakers in a direct and strategic way, in the coming years the state can create a greater flow that will lead to much more work thanks to the proximity to the port of Mazatlan," said Stefano Crespi, CEO of Confezioni Andrea Group.
He thanked the Governor for the good reception and highlighted that Durango offers competitive conditions in the socio-economic part, he pointed out that the staff of such plant is made up of Durango workers, who have a great willingness to learn new projects and procedures.
"Thanks to these advantages that we found, we value the possibilities that the Mexican market has as well as the American market, we decided that we could invest again in Durango because we want Durango to be a strategic point and to be of strength for the Confezioni Andrea group here in Mexico," he pointed out.
He added that they are studying new products in Italy, which they will bring to Durango, and these will not only be for the automotive market but for other new markets.
CA Automotive Durango is a supplier that produces automotive covers and transportation solutions for major global automakers, exporting to Europe, the United States and with distribution throughout the country.