CAF Mexico closes contract to produce and export trains to New Zealand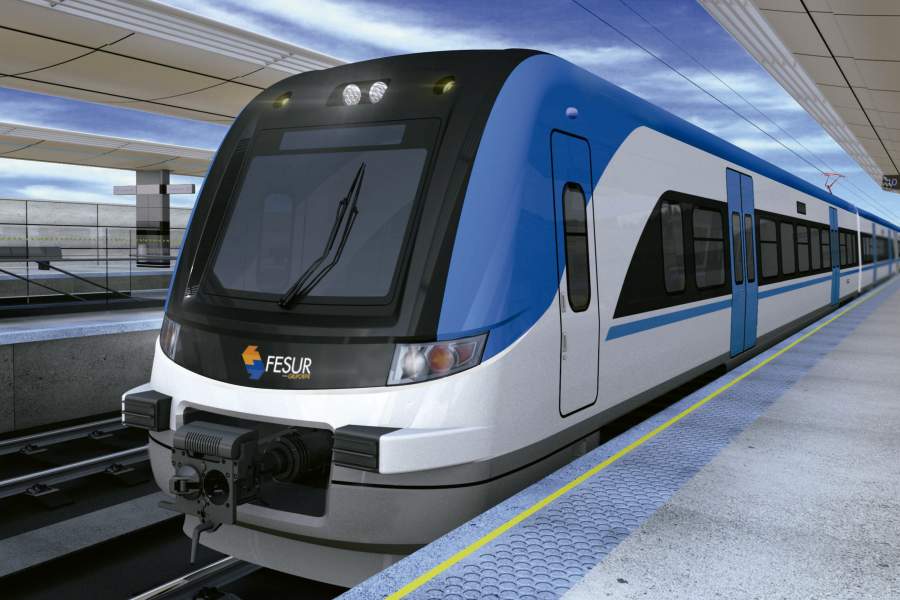 STATE OF MEXICO – The manufacturer CAF Mexico closed a contract for more than 130 million euros to produce 23 electric trains for Auckland Transport for export to Auckland, New Zealand, which will be manufactured at its plant in Huehuetoca, State of Mexico.
The trains will have a capacity of 380 passengers each, and production will begin in March 2023 and is expected to be completed in 2025.
The agreement is an extension of the contract awarded to Grupo CAF - the company's parent company in Spain - in 2011 for the supply of 57 electric units, to which 15 units were added in 2017.
Likewise, the possible extension of this project by five additional units is also contemplated.
The trains, each with three cars, consist of two end motor cars with cab and an intermediate trailer car.
Its structure will be made of stainless steel, each of them incorporating two doors on its side for the entry and exit of users. The intermediate car will have a low floor to provide access to the unit for people with reduced mobility and wheelchair users.
The trains will be of the regional electric type, with a length of 72 meters per train and a speed of up to kilometers per hour. In addition, it will be equipped with technology that will make it possible to know the exact number of passengers transported, as well as the number of users boarding and alighting from the trains at each station.
This is the second export project for CAF Mexico, which recently completed the delivery of 28 trains for the LRT 1 Line in Manila, Philippines, as part of a 225 million euro contract.