California agriculture industry could lose US$8.6 billion due to coronavirus pandemic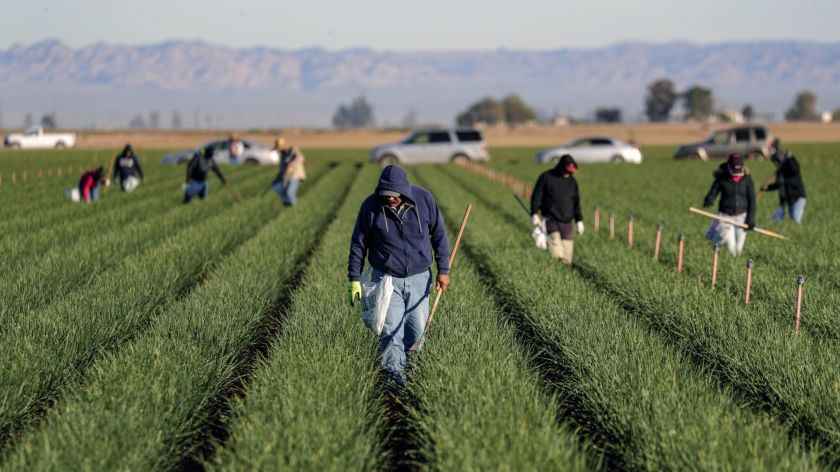 CALIFORNIA – California's agriculture industry, the nation's largest, has already lost $2 billion due to the coronavirus pandemic and stands to miss out on an estimated $8.6 billion this year, according to a new report commissioned by the California Farm Bureau Federation.
The report studied 15 different parts of the agriculture industry, using data through early May.
Dairy is unsurprisingly expected to see the largest total loss somewhere between US$1.4 billion and US$2.3 billion as it accounts for nearly one-fifth of the state's US$50 billion agriculture industry. Second on the list, grapes could see more than a US$1.5 billion loss, followed by flowers at more than US$660 million.
Jamie Johansson, president of the federation and a citrus and olive grower in Northern California, called on the state to stop writing new regulations that further stress the economics of farming.
"California farmers, ranchers and their employees have continued the essential work needed to keep American families fed, but that work has come with sacrifice," Johansson said. "The impact is being felt in rural communities throughout the state that rely on agriculture for their residents' livelihoods."
The report pointed to unstable markets and rapidly shifting purchasing behaviors as the main drivers behind the loss in farm revenue.
In the case of some products like pork, virus outbreaks in packing plants created bottlenecks in the supply chain, forcing farmers to kill, disk or otherwise destroy their animals and crops.
Like the rest of the state, local farmers working the large swaths of cropland in the eastern Coachella Valley and the Imperial Valley have taken the pandemic on the chin and, in some cases, have been forced to branch out in search of new markets.
While crops headed to grocery stores have generally seen stable sales, those reliant on restaurants and other food service were at-risk.
Source: Desert Sun