California ready to pull the plug on gas vehicles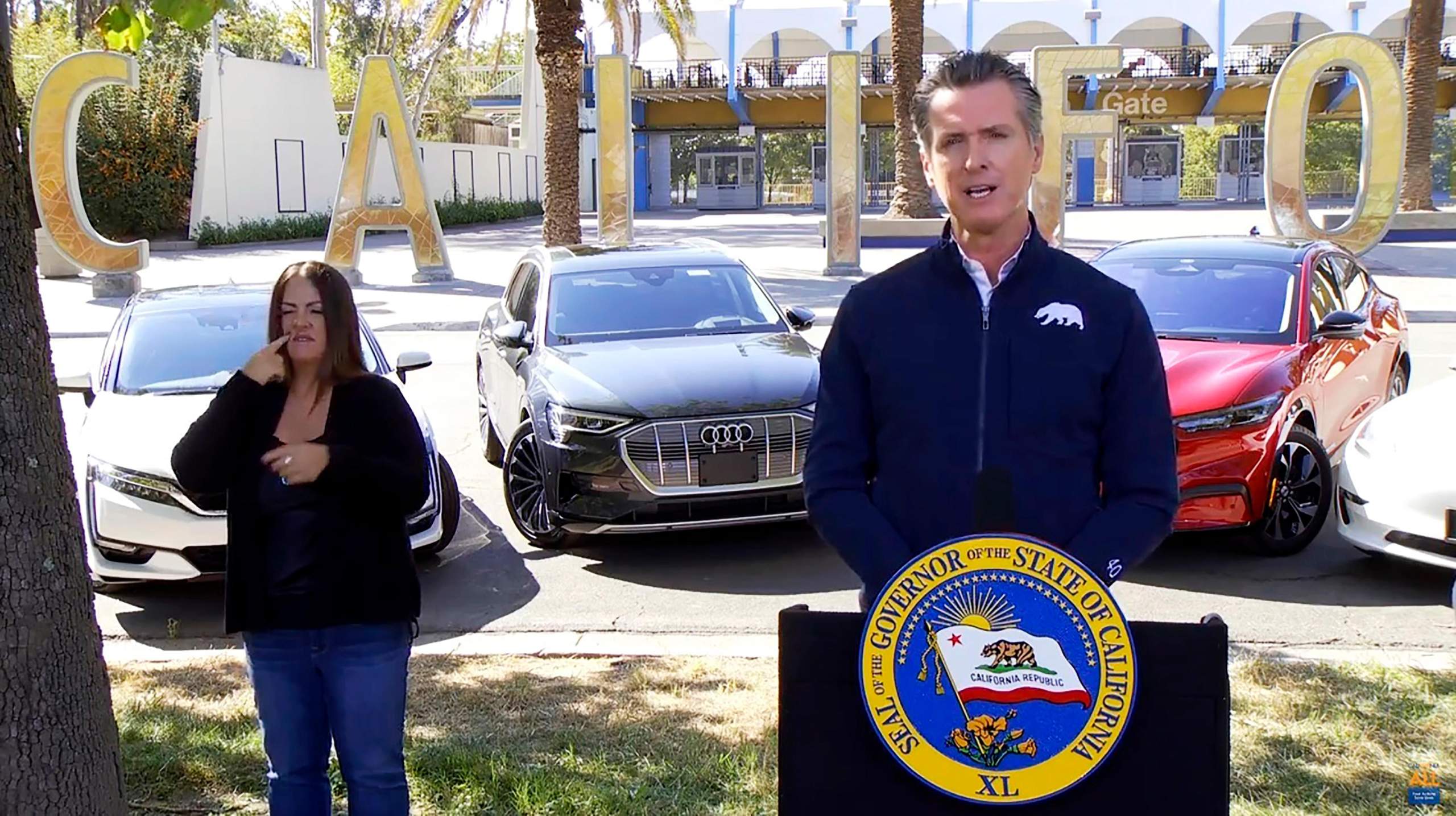 CALIFORNIA – California will ban the sale of new gasoline-powered passenger cars and trucks in 15 years, Gov. Gavin Newsom announced, establishing a timeline in the nation's most populous state that could force U.S. automakers to shift their zero-emission efforts into overdrive.
The plan won't stop people from owning gas-powered cars or selling them on the used car market. But in 2035 it would end the sale of all new such vehicles in the state of nearly 40 million people that accounts for more than one out of every 10 new cars sold in the U.S.
California would be the first state with such a mandate while at least 15 other countries have already made similar commitments, including Germany, France and Norway.
Newsom used the hood of a red, electric-powered Ford Mustang Mach-E to sign an executive order directing state regulators to develop new regulations to meet the deadline. He urged Californians to "pull away from the gas pumps" and encouraged other states to join California for the good of the environment and public health.
"If you want to reduce asthma, if you want to mitigate the rise of sea level, if you want to mitigate a loss of ice sheets around the globe, then this is a policy for other states to follow," Newsom said.
Source: Manufacturing.net