Canacintra expects the loss of 19 million jobs amid Covid-19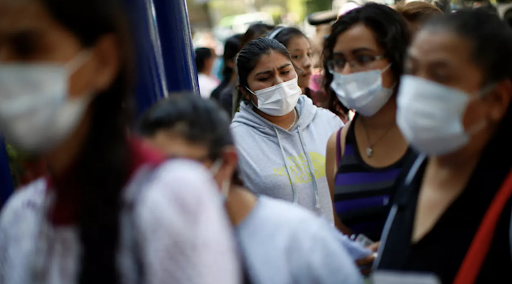 MEXICO – Due to the absence of government stimuli during the Covid-19 pandemic, Mexico will be the country that will face the greatest blow to poverty and unemployment within the Latin American region, where the loss of up to 19 million jobs is expected for this year (the vast majority will be informal jobs), said Enoch Castellanos, president of the National Chamber of the Transformation Industry (Canacintra).
Castellanos said in a statement that the adjustment of the International Monetary Fund (IMF) for the Mexican economy to a drop of 10.5% by 2020 will lead to the loss of 2 million formal jobs and between 14 and 17 million jobs within the informal economy.
The Canacintra president condemned the Mexican government acting passively in the face of the economic and health crisis caused by the Coronavirus pandemic, which came at a time of vulnerability in Latin America.
"Governments have to support their companies through fiscal policy schemes, among others, that allow them to return to their activities without the same amount of taxes, at least temporarily. This does not imply that they are condoned, but that they have resources, "said Castellanos.
Source: El Economista