Canada and Mexico tie as U.S. trading partners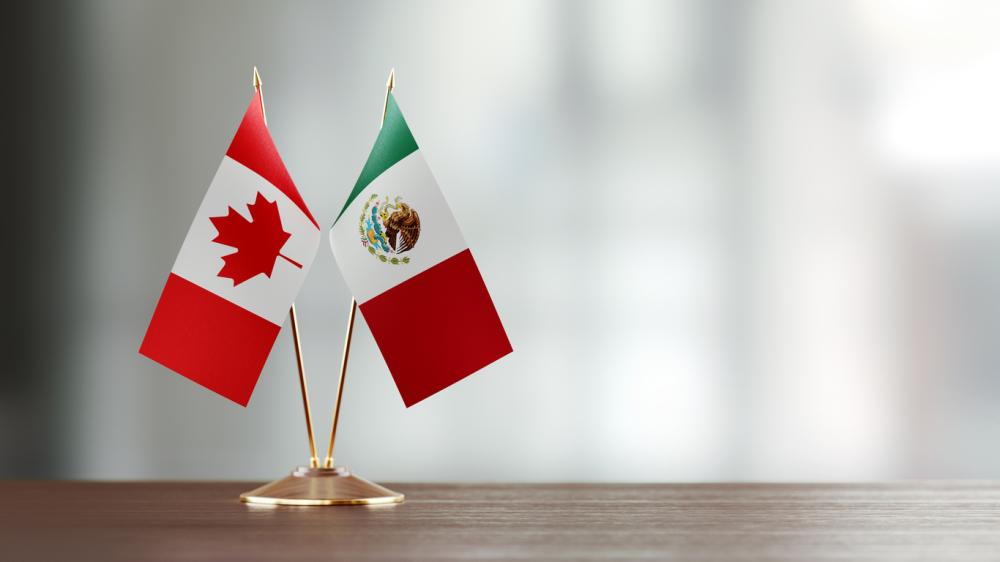 MEXICO – Canada and Mexico tied as trading partners of the United States from January to November 2021, with a 14.5% share each of the trade flows of products (imports and exports).
Close behind them, in third position, was China, with a 14.3% share of said indicator, the Census Bureau reported.
Among the factors that have impacted these flows are the lack of semiconductor chips, which mainly affected Mexico's exports, the rise in raw material prices, which benefited Canada, logistical problems in Chinese ports due to the pandemic, and the continuation of the trade war between China and the United States.
As of November 2021, Mexico and Canada's trade in goods with their common neighbor totaled US$604.2 billion each, while China's totaled US$594.5 billion.
In particular, Canadian exports to the U.S. market stood out last November, with an increase of 40.1% year-on-year, to US$33.7 billion; followed by Mexico's, with a growth of 15.9%, to US$34.6 billion, and China's with an increase of 7.9%, to US$48.3 billion.
Exports from Canada include oil, vehicles, gas, wood and aluminum, while those from Mexico include cars, computers, vehicles for the transportation of goods, auto parts, monitors and cables, and those from China include computers, telephones, clothing, toys, seats, monitors and plastic products.
Source: El Economista