Canancintra seeks to strengthen auto parts suppliers in Puebla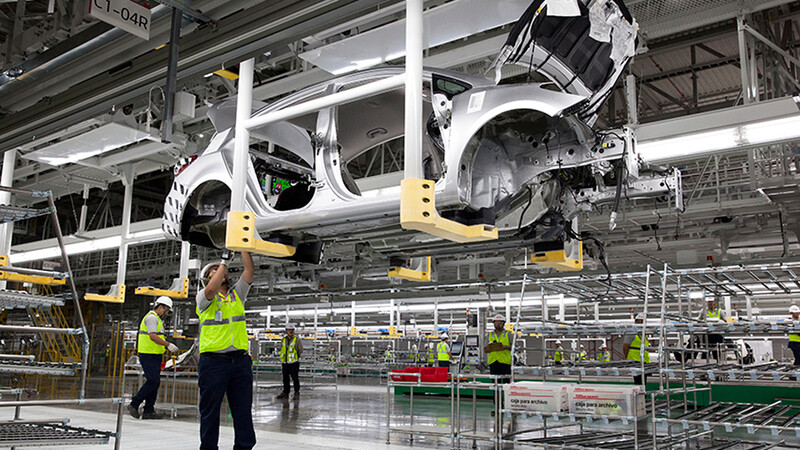 SAN JOSE DE CHIAPA, PUE – The National Chamber of the Transformation Industry (Canacintra) seeks to bring auto parts suppliers closer to the US company Link EV Electric Vehicles, which will install an electric vehicle plant in the area of Ciudad Modelo in San Jose de Chiapa, to supply components.
Luis Espinosa Rueda, president of the organization, considered it important that the directors of this plant know the production capacity in Puebla, as well as the quality of the auto parts offered, in order to reduce manufacturing costs.
He indicated that the 90 suppliers, which generate over 120,000 jobs, can meet the component requirements, as is the case for several carmakers in the country, which in the case of electric cars to be manufactured in Puebla, need to know in depth what they need.
The leader commented that the companies that will have a contract with Link EV Electric Vehicles, will have to invest in expanding production lines, therefore, they need to have this approach before starting operations of the assembly plant.
He considered that it is necessary to hold business meetings with the support of the state Ministry of Economy, to present the product catalogs and, with this, to look for any possibility of a contract.
"We do not discard that Link EV Electric Vehicles has its chain of suppliers, but it would be more expensive to import them than to make them here with companies from Puebla, which have important clients in the automotive industry in the country", he said.
Espinosa Rueda pointed out that there is still time for Canacintra suppliers to approach the assembly plant, but it is important for the state government to be an interlocutor.
The president of the organization stressed that it is positive that there are new investments in the automotive industry in Puebla, because it strengthens the companies in the sector and opens opportunities for the supply chain, which not only concentrates its services in Volkswagen and Audi.
He indicated that the auto parts suppliers have been modernizing in accordance with the requirements, and the Tier 1 companies are requiring more and more support from the Tier 2 companies to meet production goals, for which the latter have been certifying themselves to keep up with the quality processes.
The U.S. assembler expects to invest US$265 million and generate 400 direct jobs in the first phase.
Source: Cluster Industrial